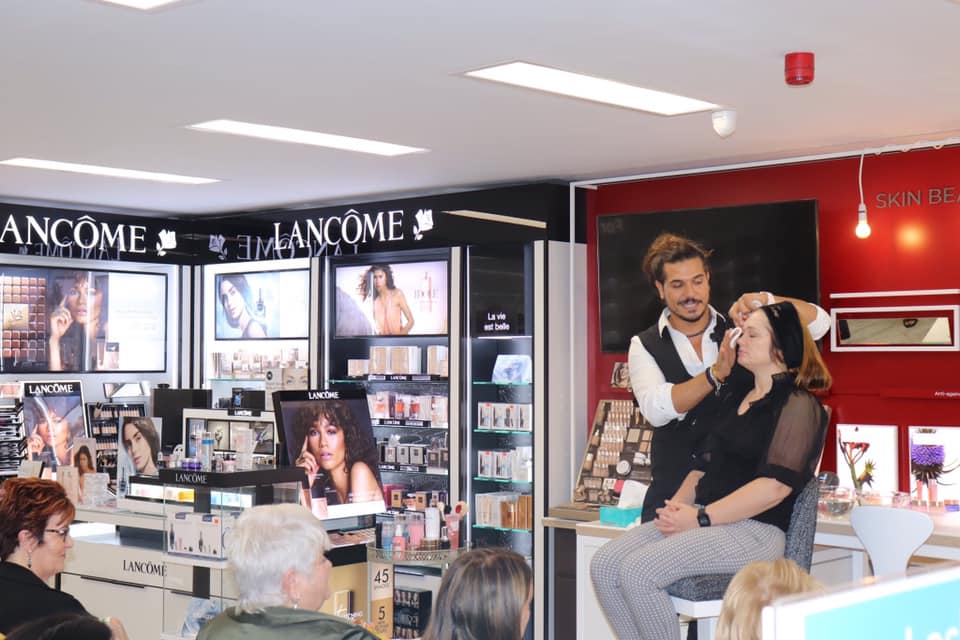 Hi everyone!
Happy October – it is SO hard to believe that we are at this stage of the year already. Is anyone a Halloween fan? Personally, I'm not too into the hype. All I can think about is Christmas if I am being completely honest and yes, I have even started my shopping!
On the last Wednesday in September, the wonderful Fortunato from Lancome cosmetics was in store to do a masterclass as part of his Elite tour. He was back to back with 1-1 consultations all day and following this was the Lancome Luxury Facial inspired masterclass which a lot of ladies were looking forward to!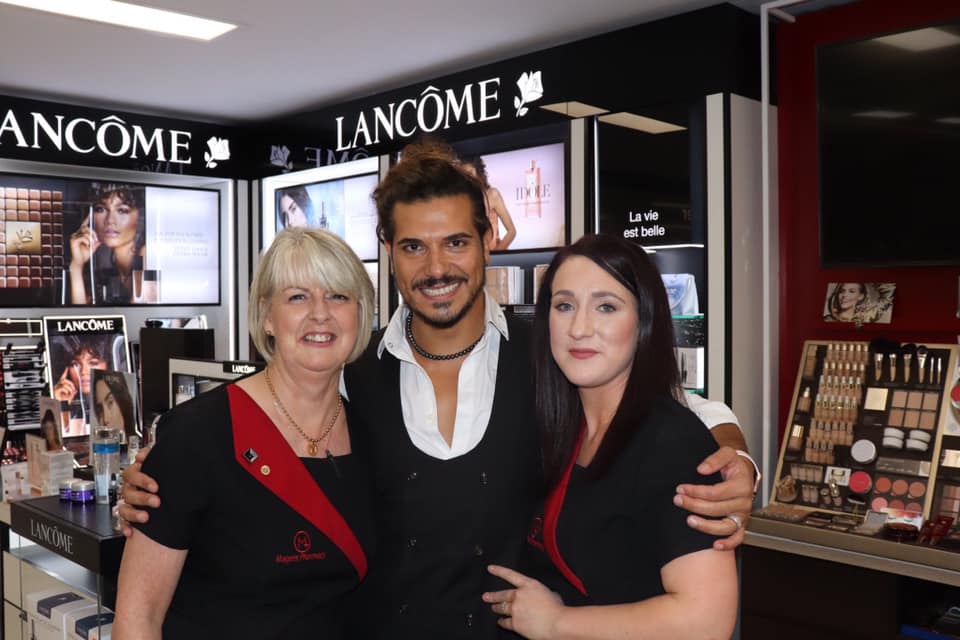 The girls set out a great display for those that were in attendance and there was everything from delicious nibbles to prosecco!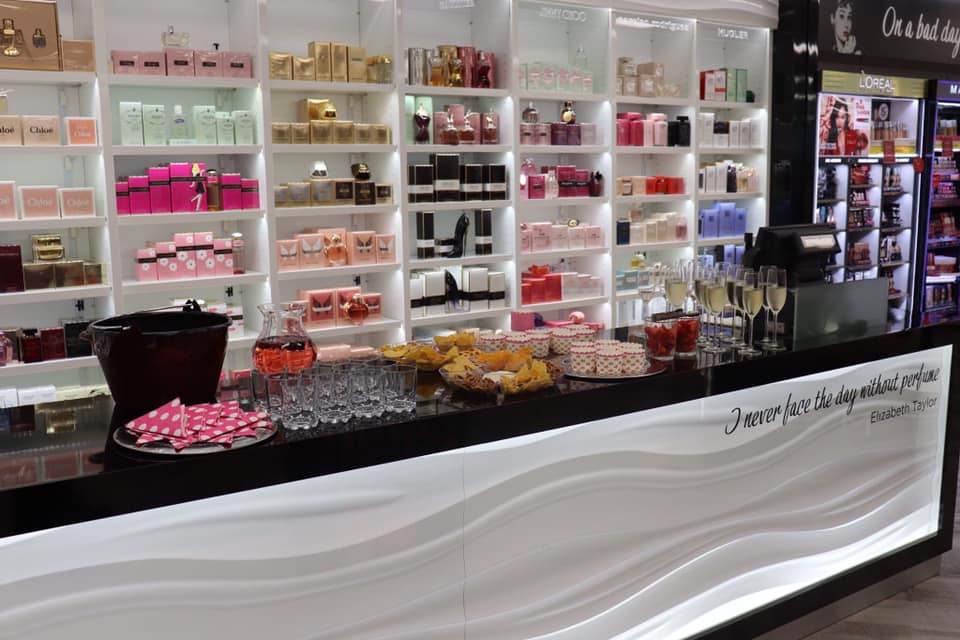 Every attendee got a little goodie bag and were also provided with a face outline so they could take as many detailed notes as they like!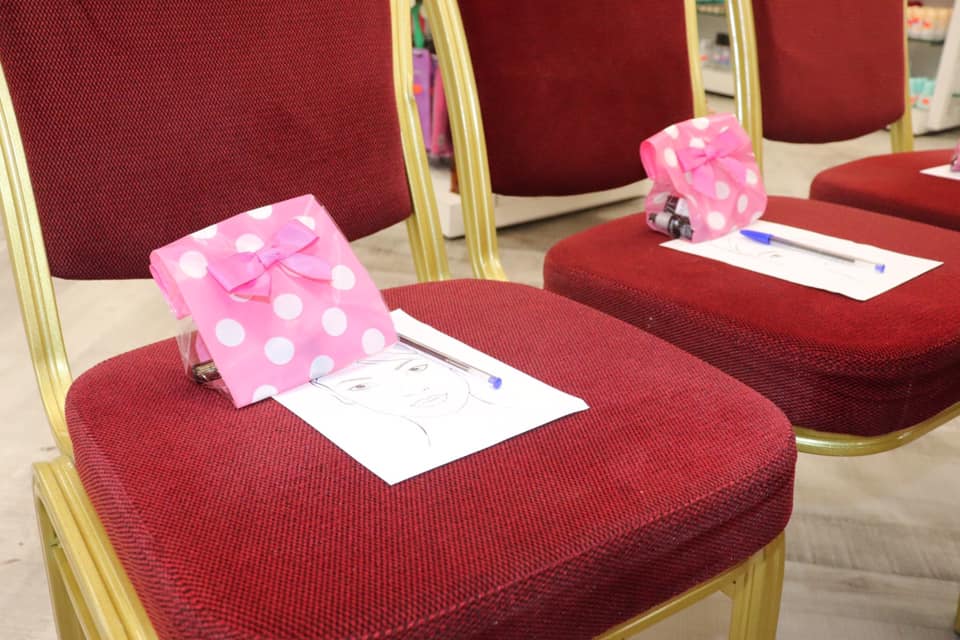 A Wednesday night with prosecco and strawberries is a Wednesday night that is hard to beat! (I can also confirm that it tasted delicious)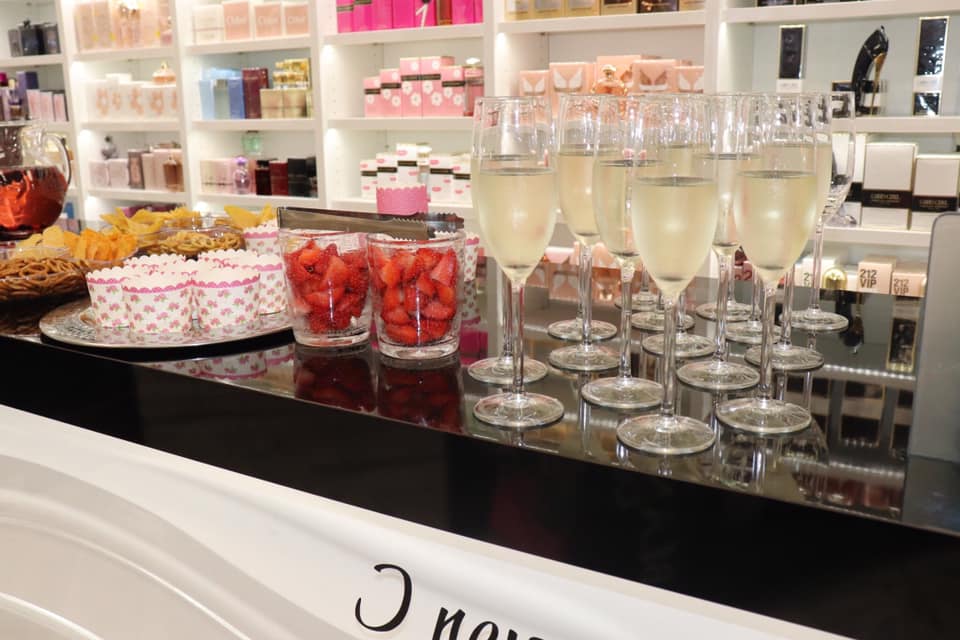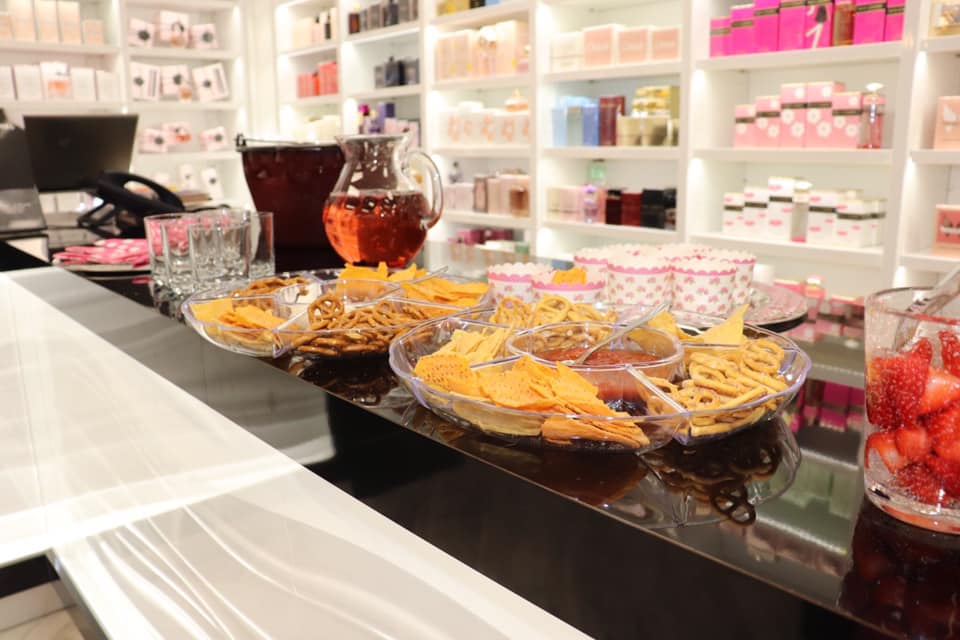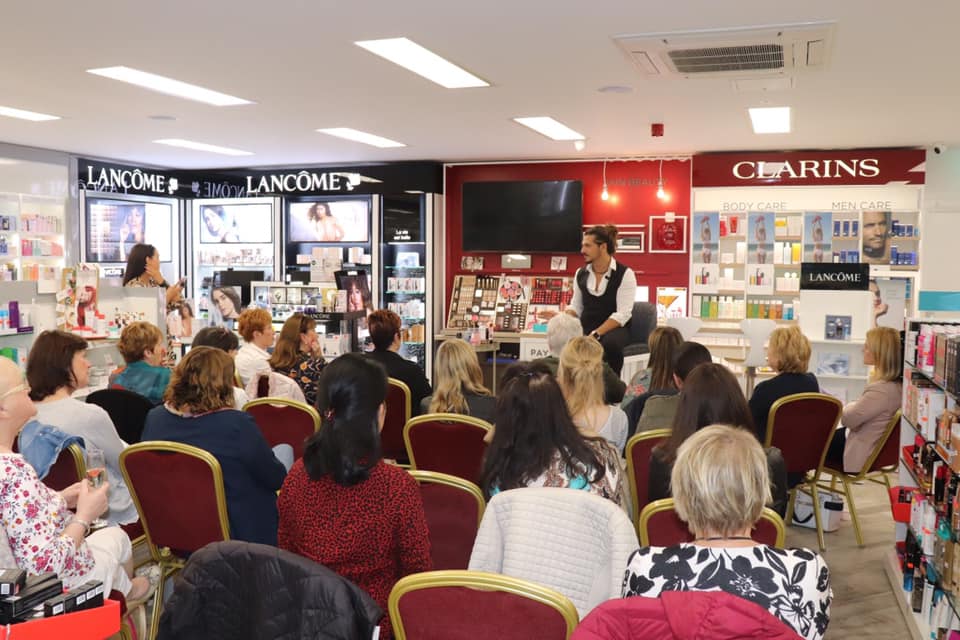 There was lots of ladies looking forward to a night full of beauty and skincare.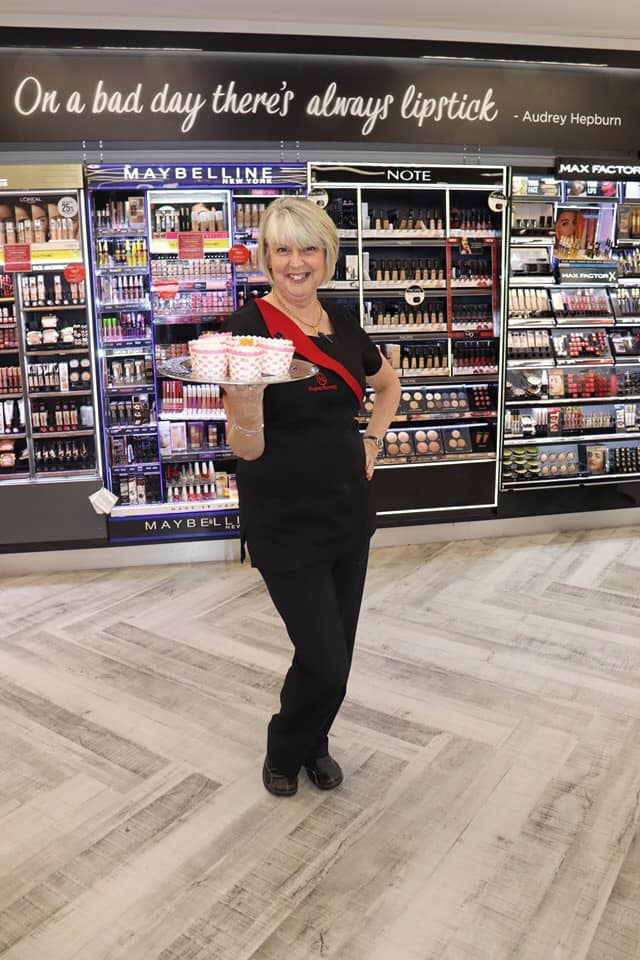 Working hard or hardly working Mary?!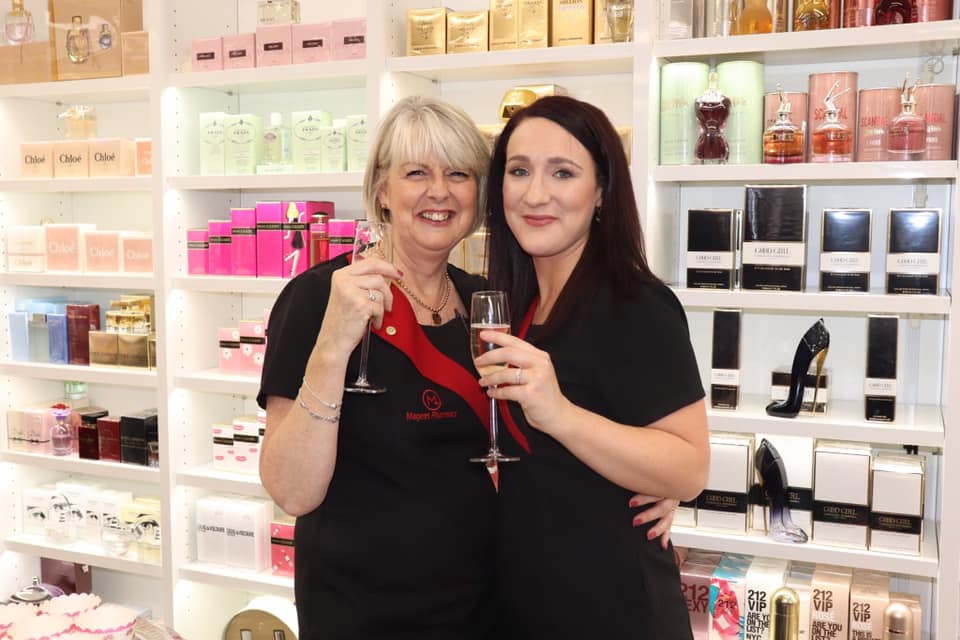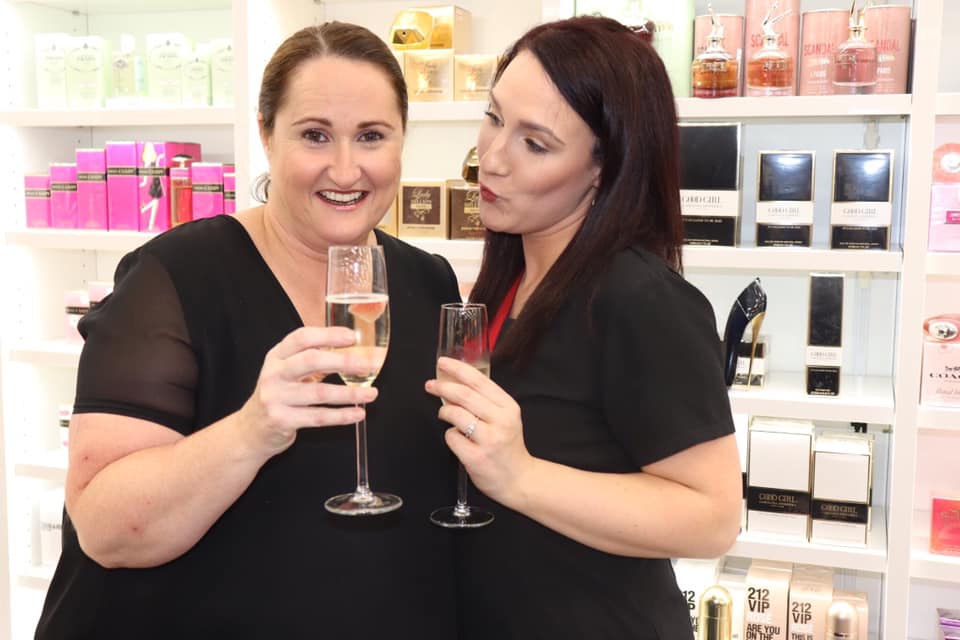 The first part of the masterclass was based on skincare. Fortunato shared his valuable tips and expertise with everyone and it was very interactive which was great. Below you will see him testing out one of the Lancome products – I don't think anyone got away without a spritz of this (which smelled amazing) and it is designed to keep your make-up in place all day.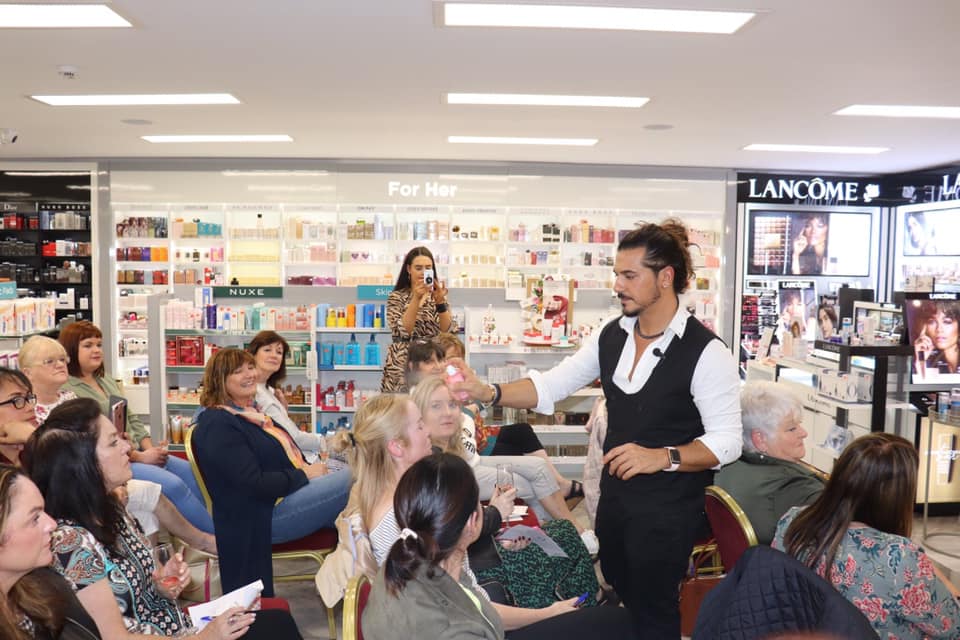 After the skincare, Fortunato moved on to make-up and the focus was less is more. The finished look was beautiful and he has a very good way of making you want every single product!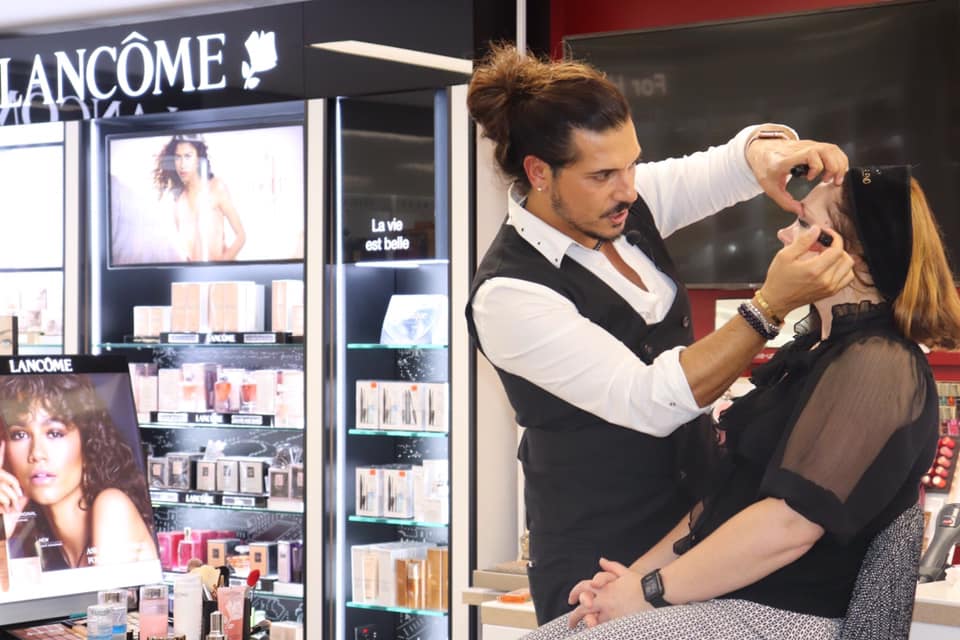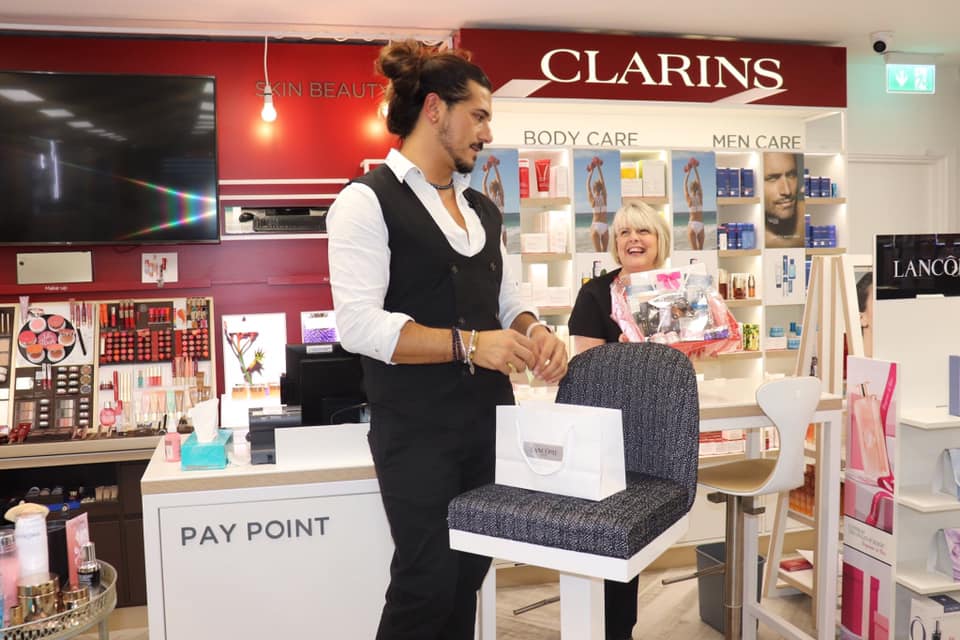 Yes Mary, we all look at Fortunato like that too!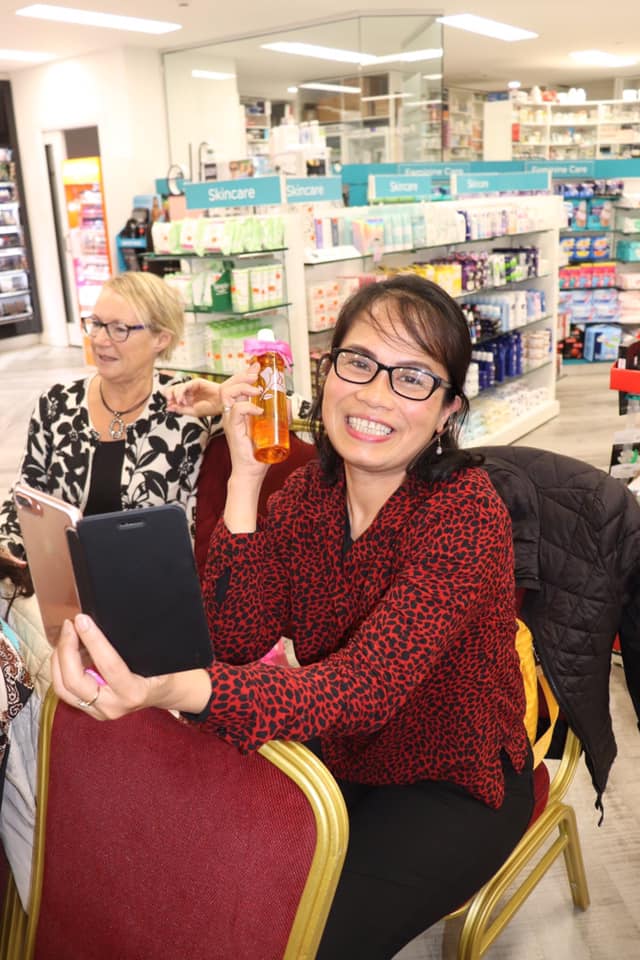 There was also a fun questions section and those who guessed correctly won a little spot prize. This lovely lady won my favourite cleanser from Lancome. It is the Miel En Mousse and when you use it, the make-up just slides off your face. I have no need to use eye make-up remover with this cleanser and not to mention it also smells beautiful!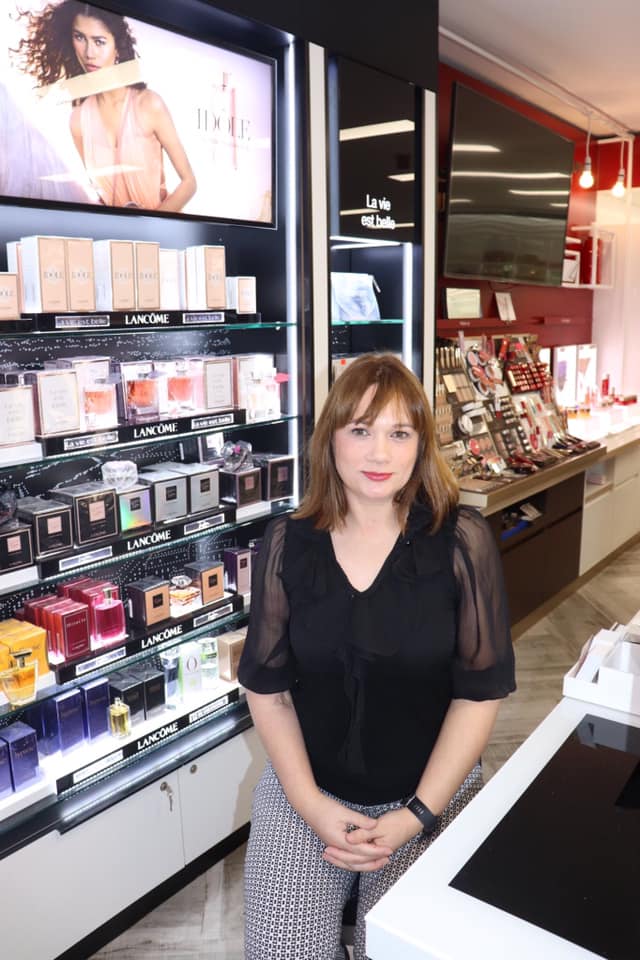 There wasn't a question that Fortunato couldn't answer and everyone left with lots of tips and tricks they can use for their skincare and make-up routines.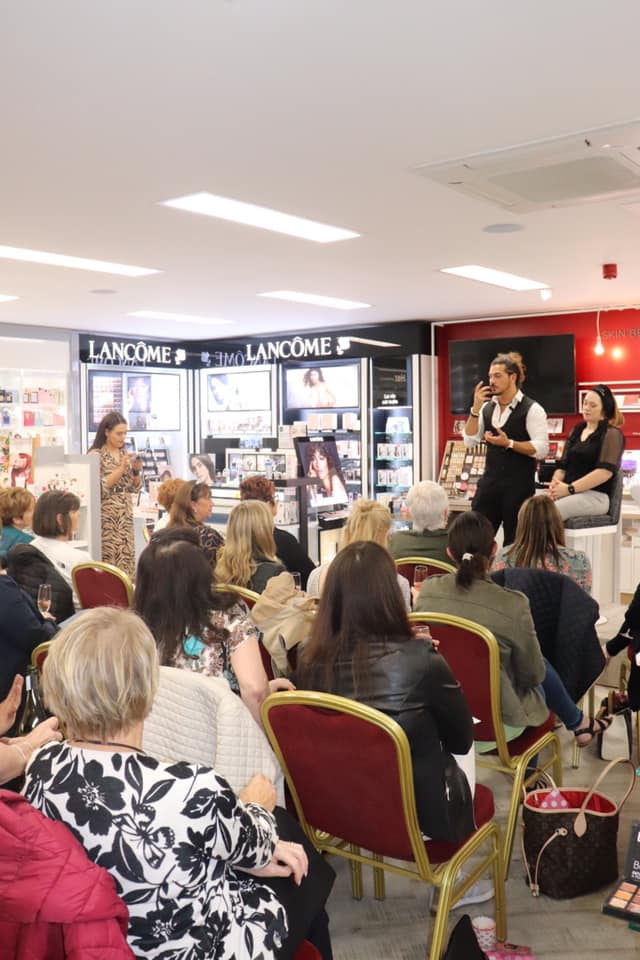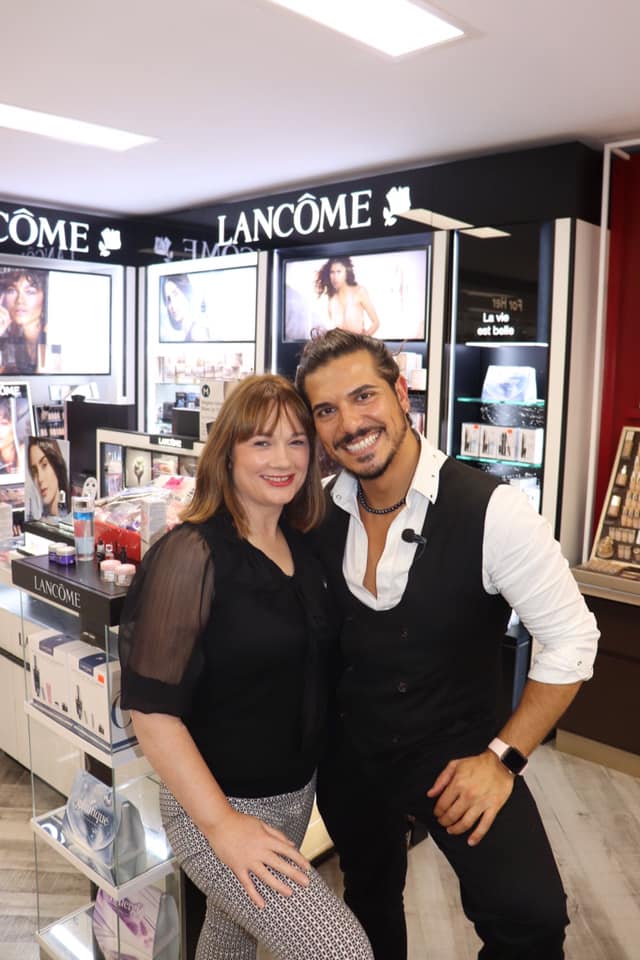 Fortunato with our beautiful model for the night – the finished look was fresh and radiant and she also won a hamper filled with Lancome goodies so I hope you enjoy them!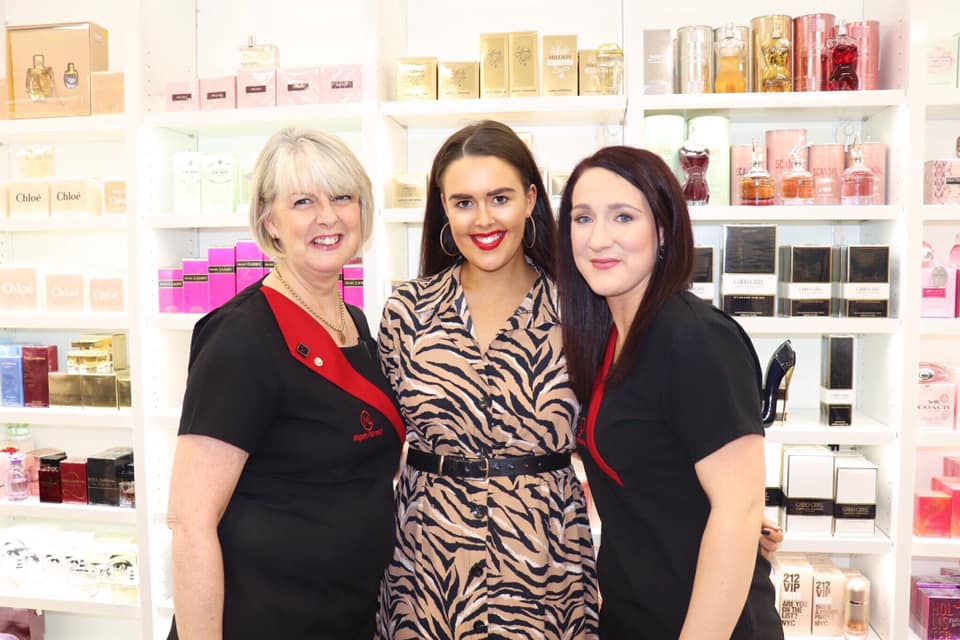 I had a great time covering the social media for the event and I hope you enjoyed tuning into the live videos and stories if you were viewing from the comfort of your home. Well done to the girls for such a fantastic night – when's the next one?!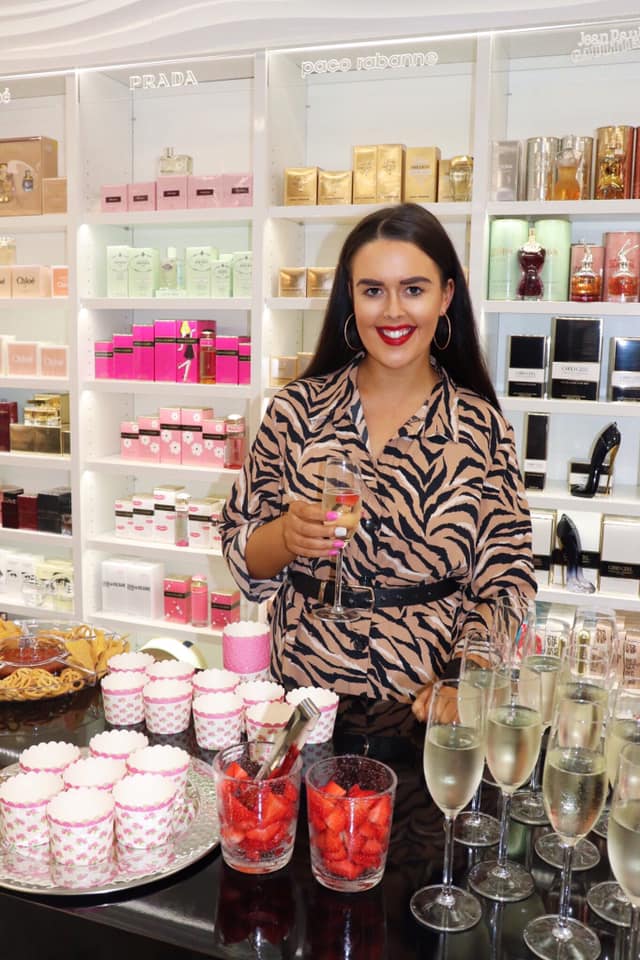 Don't forget that you get a free gift when you purchase 2 Lancome products, one of them to be skincare.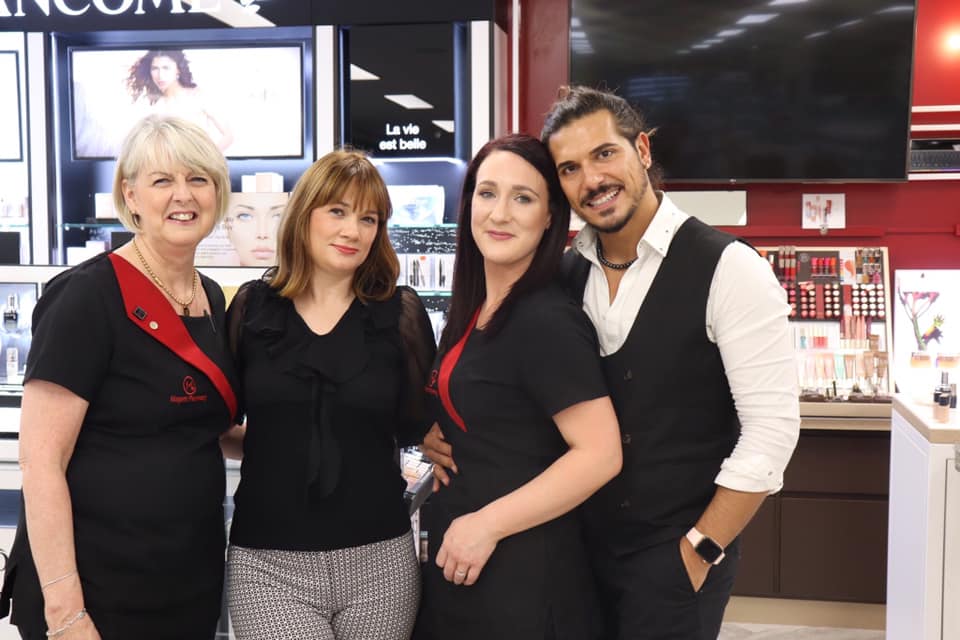 Until next time,
Emma
x