Hi everyone! Hope you are all well. This month I am back with another blog post and we are focusing on skin care! I thought we would go with face masks and include a mixture of high end and budget friendly so that everyone is catered for. I will cover La Roche Posay, L'Oreal, two different products from Clarins and also Garnier. If you have any questions the girls in store will be more than happy to help you out and I have linked those that are available online too. Soo, if you want to find out more about each product then keep reading 🙂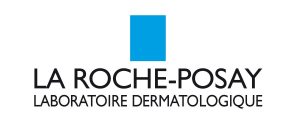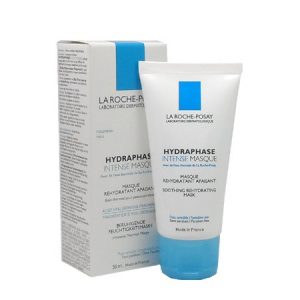 First up is the La Roche Posay Hydraphase Intense Mask. I tried one of their foundations years ago and got on brilliantly with it so I had high hopes for the mask and it didn't disappoint thankfully. I have combination skin so it can tend to get quite dry around the cheek area and then oily in my t-zone. I haven't been looking after my skin as well as I should be over the last few weeks and I did notice a difference after using the mask. It's designed for dehydrated skin that has a dull complexion and is also a little sensitive so it fitted perfectly with my skin currently. It definitely felt a lot smoother and I didn't look as dull which is an added bonus! To apply it, I make sure my face is a little damp and then leave it on for 10-15 minutes – I remove it with either a face cloth or damp cotton pads and then moisturise after. I did a bit of research before using the product and discovered that it contains no preservatives, no parabens, no fragrance, no alcohol, no colourants, no lanolin and is non-comedogenic which means that it won't block pores. This product retails at €16.50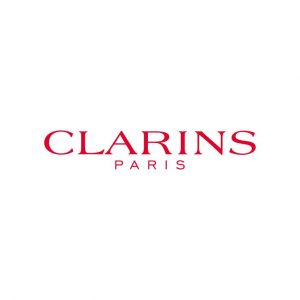 Clarins is a brand I have never tried before so I was looking forward to seeing what the products were like. I tried the Hydra-Essentiel moisturising reviving eye mask and the SOS Hydra refreshing hydration mask. Used together, they are a dream, especially if you suffer with tired, dull skin that needs a bit of vavavoom in injected back into it!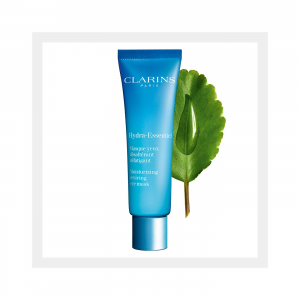 The eye mask I found to be particularly good. My sleep pattern is all over the place at the minute and as a result, I have bags under my eyes. I noticed they were a lot brighter after using the mask and also felt really refreshed and hydrated. You can leave it on for 10 minutes or overnight which is what I did as you can be guaranteed maximum results then.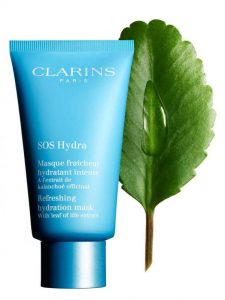 The face mask has a gorgeous fresh scent and cream/gel like texture meaning it is very easy to apply. I found it really moisturising and luxurious and there was a certain plumpness to my skin after I had removed it and moisturised. My make-up also sat a lot better on my skin and out of all 5 products, this would be my favourite.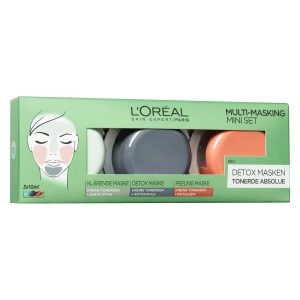 I'm sure many of you have heard of the L'Oreal Pure Clay Masks and they are brilliant because you can essentially have 3 masks on at the one time to work on different areas of your face! There's the green mask which is for purity, the black mask for detox and the red mask for a glow – my favourite one! 🙂 With the 3 combined, you have a deep cleansing mask  that works right into the pores and that is just what my skin needed! I loved the creamy texture of each mask and used a foundation brush to evenly spread each one across my face. I was worried my skin would be a little dry after but it was the total opposite – it felt really clean and bright.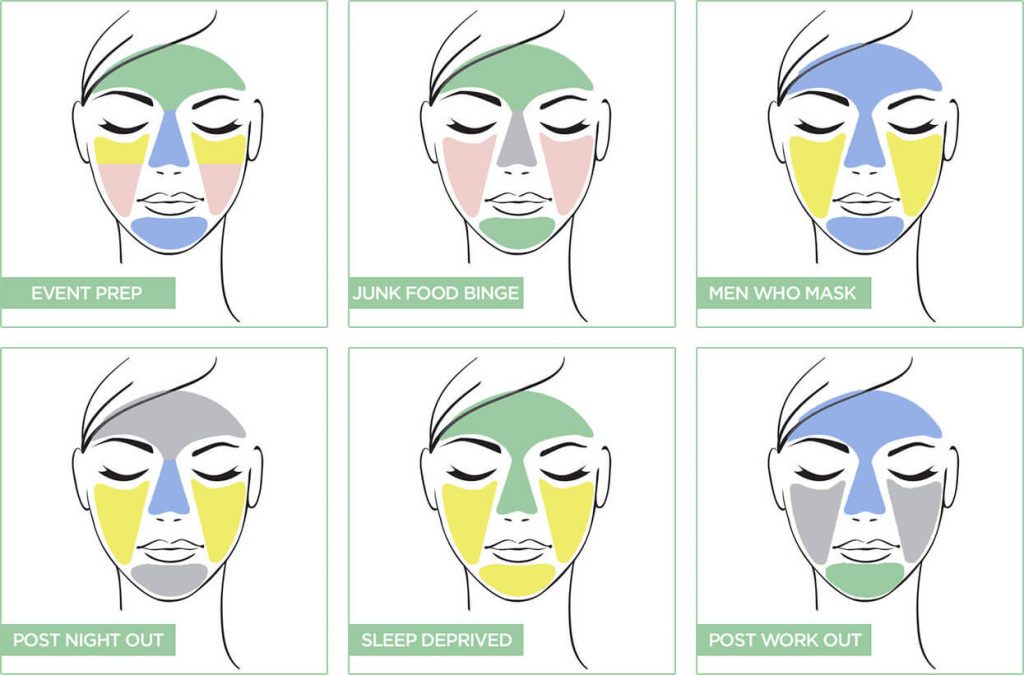 Above you will see a few suggestions as to how you can use them for different situations and it can be used up to 3 times a week – just make sure to only apply a light layer to the skin. They retail at just €6.70 for the 3 in the mini play kit.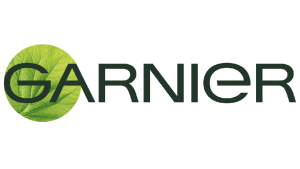 I definitely suggest to pre-warn anyone that lives with you that you are putting on a black sheet around your face as you will give them the fright of their lives when they see you – it does provide a bit of entertainment all the same! The Garnier pure charcoal black tissue mask is primarily for purifying and hydrating but also mattifying and it is for this reason I think it would be best suited to those with oily skin. Charcoal is an ingredient mainly used for absorption purposes but in saying that I definitely did notice my skin to be a lot clearer after using it. There was nice glow underneath my make-up and my t-zone wasn't as shiny as normal.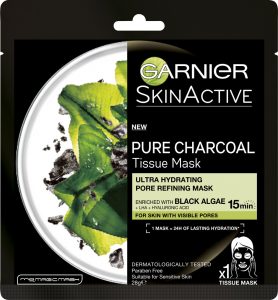 I hope you enjoyed this post and don't forget to pop into the customer appreciation day tomorrow where Magee's are celebrating 90 years in business and the opening of their new extension. There will be a dj, discounts and giveaways on the day so if you're around between 11am & 3pm, nab yourself a face mask!
Until next time,
Emma
x