Hi everyone,
I hope you are all keeping well during what can only be described as something like a film. It is very overwhelming to try and take in all that is happening and my heart goes out to those who have had to shut business until this is all over. All we can hope is that it will pass sooner rather than later and I think I speak for everyone when I say that we won't take anything for granted ever again.
Mother's Day is of course approaching on Sunday and we decided to dedicate this month's blog post to that so hopefully it will provide you with some inspiration.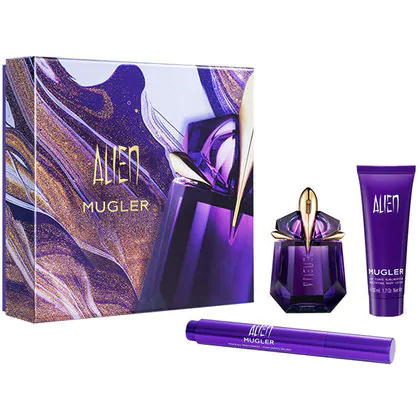 For Mother's Day, gift the special woman in your life an Alien Eau de Parfum set, a sun-drenched fragrance charged with positive energy promising many revelations. Alien's luminous, mysterious, and enveloping accords come together in an Eau de Parfum, a Body Lotion and a Perfuming Brush to radiate all day long. The perfect gift idea, the Alien Eau de Parfum set combines all the essentials to enjoy each note of this mysterious and fascinating fragrance.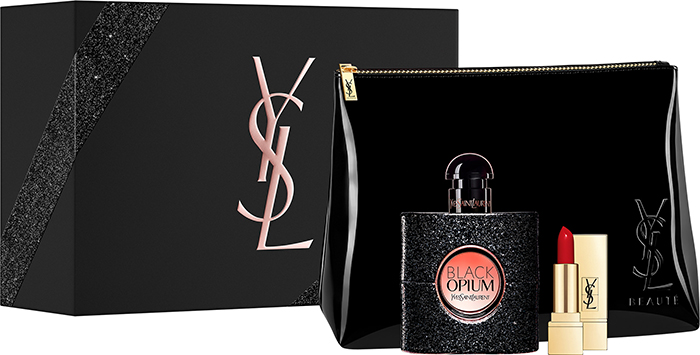 Yves Saint Laurent Black Opium is an addictive floral gourmand fragrance. This exciting intense feminine fragrance will set pulses racing from the first spritz. Its energetic composition is addictive and electrifying, with dominant notes of coffee which are present in abundance, giving the scent a dark and mysterious aura. Additional accords featured are pink pepper, orange blossom, jasmine, vanilla, patchouli and cedar. This thrilling scent is the perfect accompaniment to a woman that is always searching for adventure, its' unforgettable scent an addiction that she cannot kick. This set comes beautifully presented in a Black Patent Yves Saint Laurent Pouch.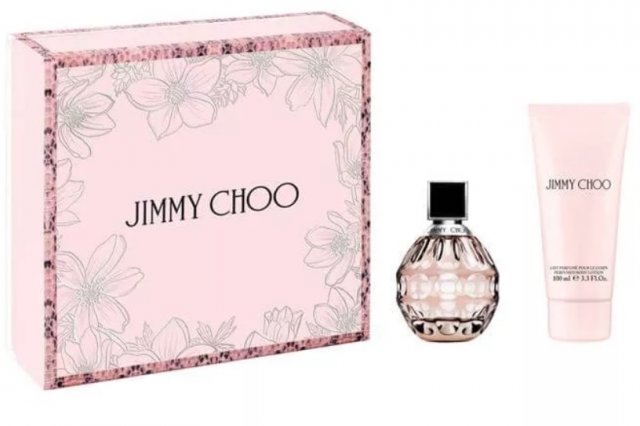 Jimmy Choo Eau De Parfum is a classic contemporary fragrance bursting with feminity, class and style. This scent is unique with its luminous green top notes and the exotic aura of tiger orchid and the combination of the base notes of sweet toffee and indonesian patchouli. The aura of fruity chypre with rich woody depths enhances the scents mysterious and seductive undertones. The perfect gift this Mother's Day.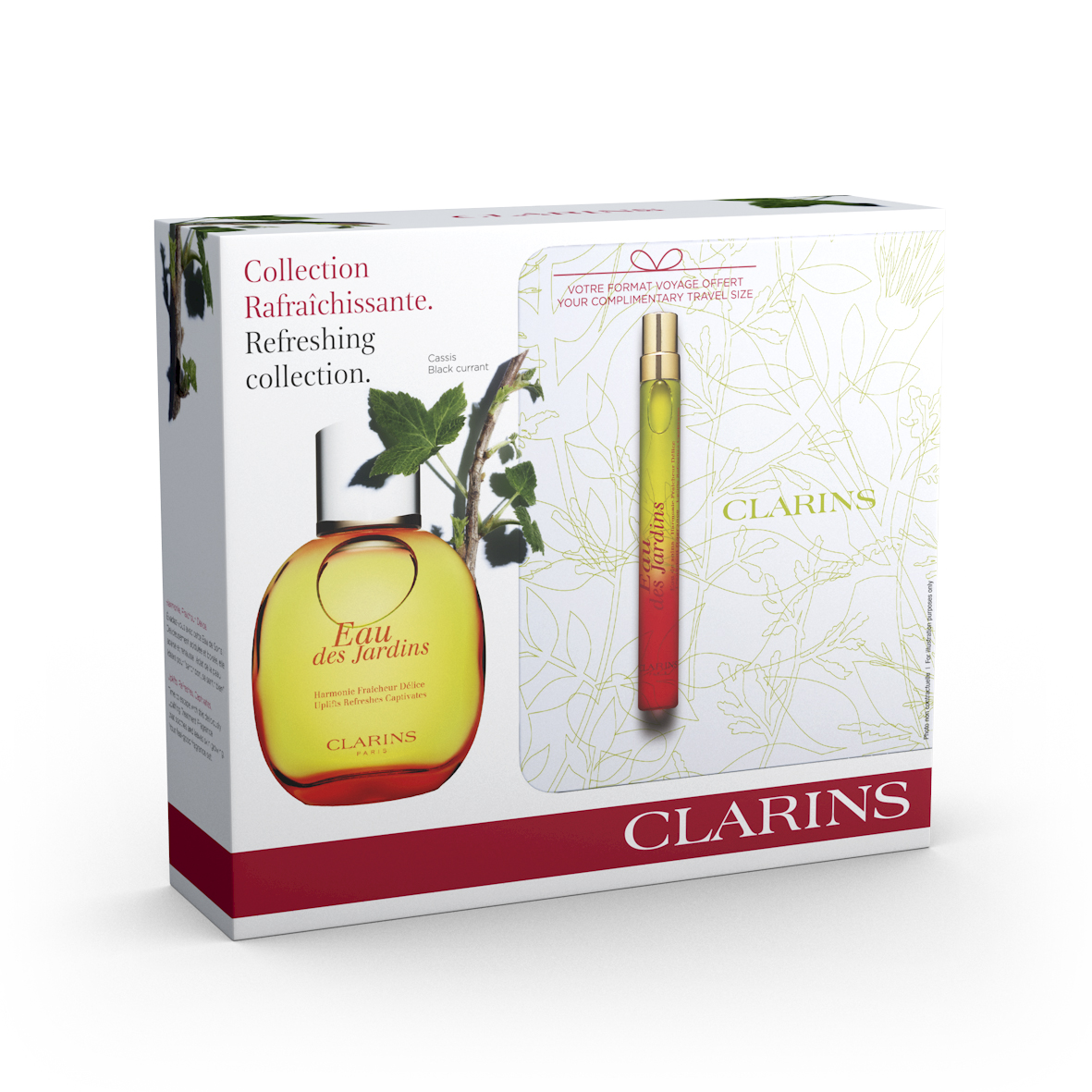 Clarins Eau des Jardin Mother's Day Collection Gift Set uplifts, refreshes and captivates the senses. A surprising combination of essential oils and plant extracts with aroma and phyto-therapy benefits. The sparkling freshness of fruity zests, a captivating note of wild rose and the scent of comforting wood. All the charm of a dream-like garden combined with the skin care benefits of beech, sorbier and blackcurrant bud extracts. Moisturizes, soothes and ensures beautifully soft glowing skin.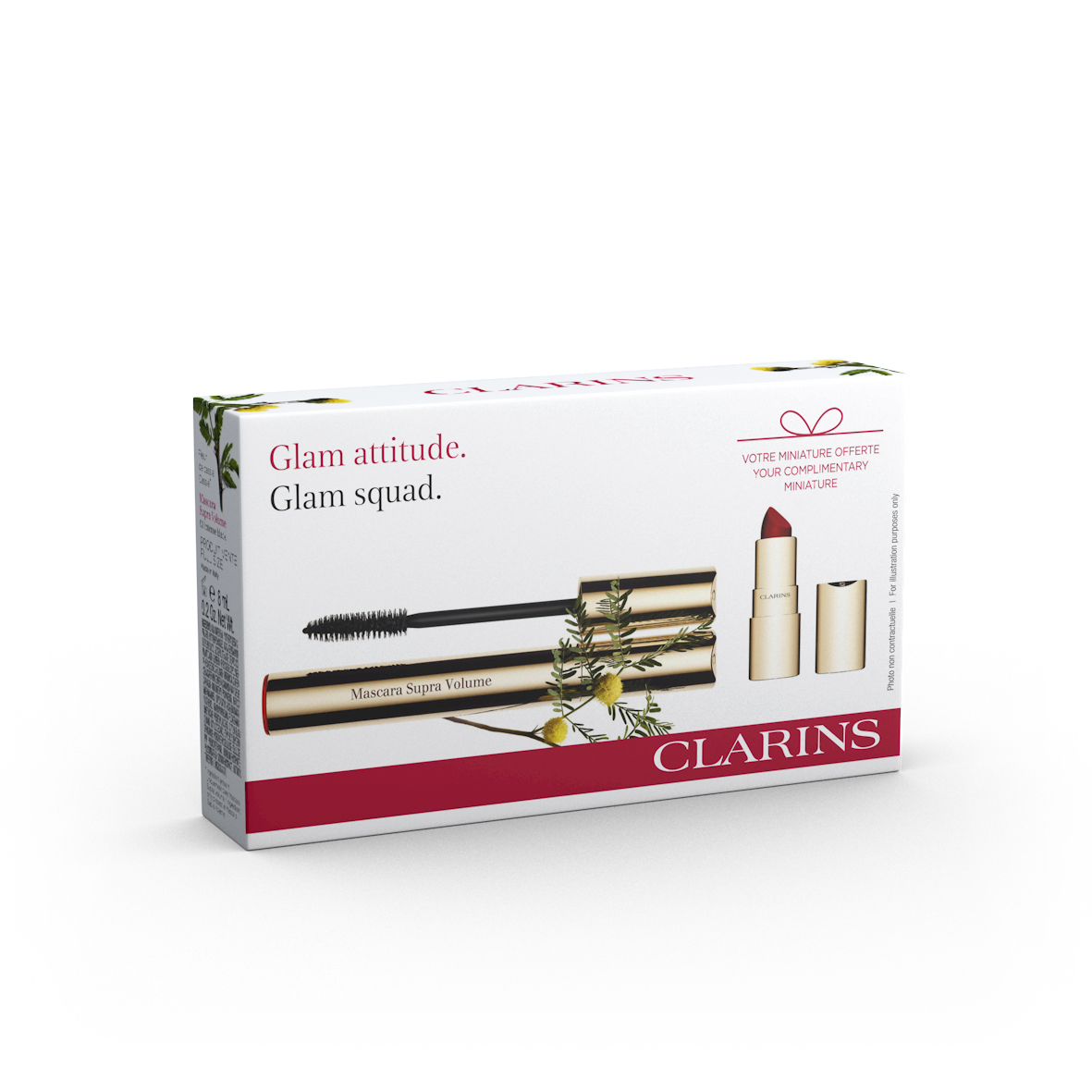 Add Volume! Thicker, stronger lashes and soft, plumped and tinted lips with the Clarins Mascara Supra Volume Set. Your glam squad perfect daily routine for volumised lashes and velvety lips.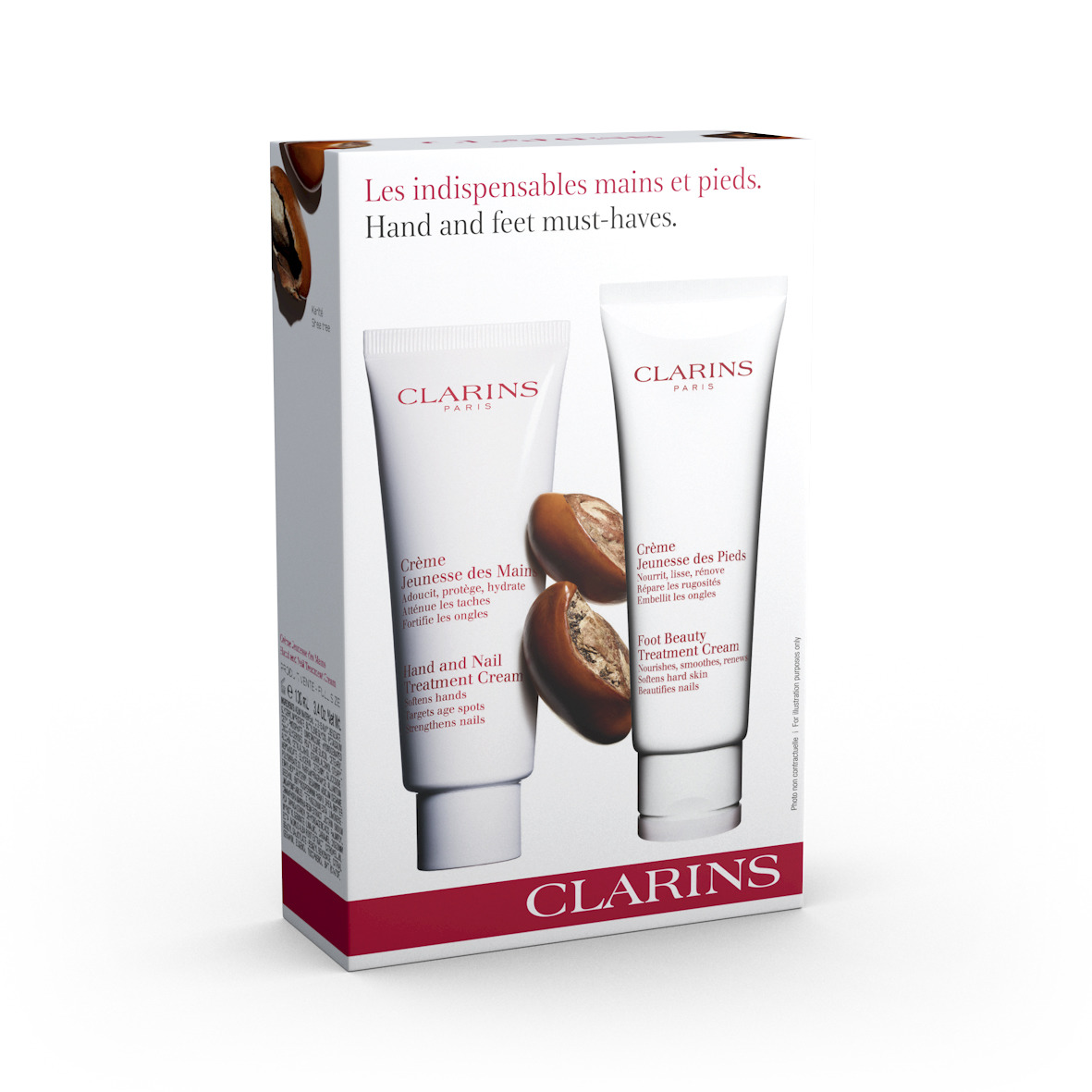 The perfect pamper set for Mother's day with the Clarins Hand & Nail Treatment Cream – a nourishing formula that hydrates & protects the hands right to the tips of the fingers and the Foot Beauty Treatment Cream – a nourishing and softening cream that smoothes away roughness and beautifies nails.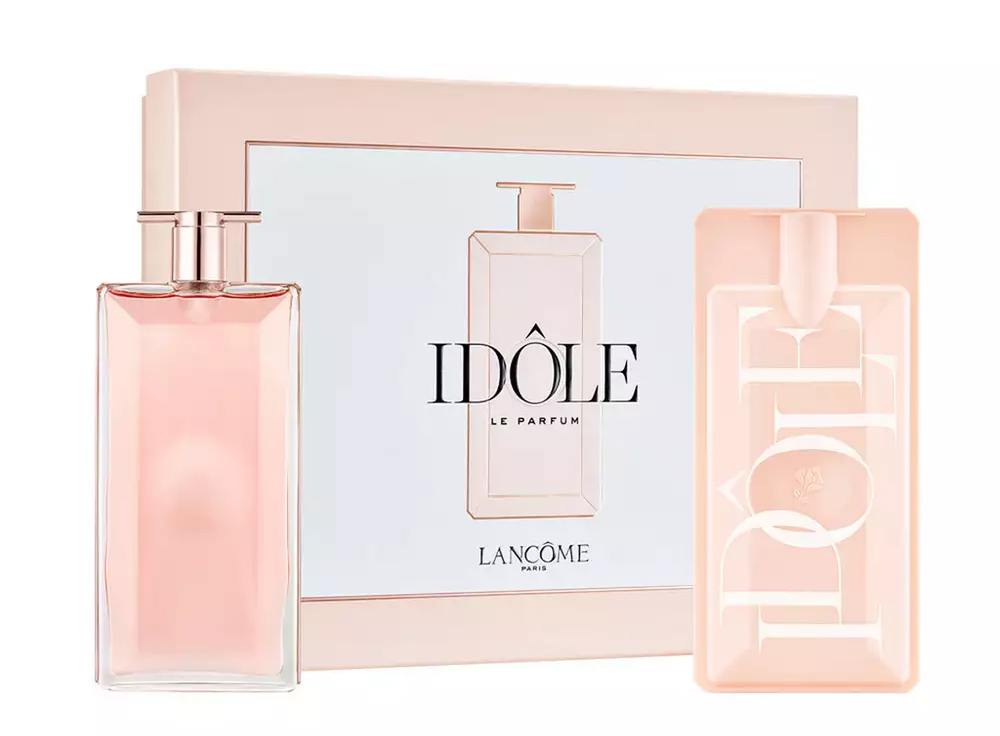 Lancome Idole Eau de Parfum Spray is a modern chypre-floral feminine fragrance, in the world's thinnest bottle to date. Lancome Idole marks a new generation of fragrance. It has modernised the classic rose note and revolutionised the perfume bottle; all the while delivering a message of strong and powerful feminity. Made for those who dream big, Idole has future icon written all over it.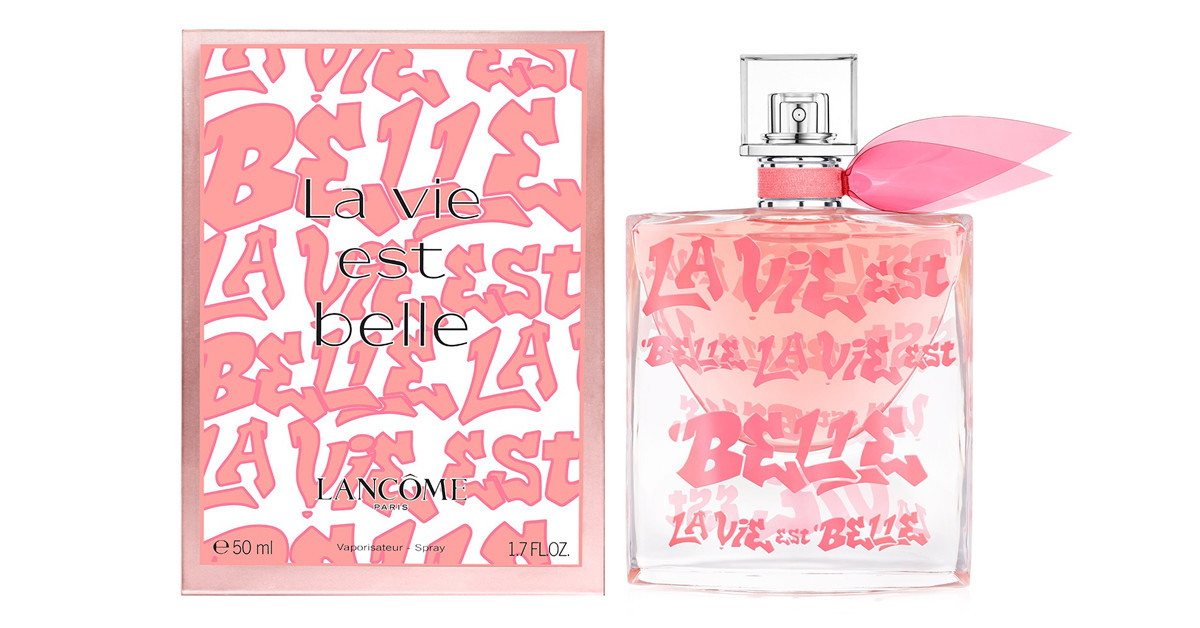 Lancome La Vie Est Belle Limited Edition Happiness Design is a floral fruity feminine fragrance. Launched in 2018, this collectable bottle is designed in collaboration with a world-renowned artist, Lady Pink, a living legend of New York street art, nicknamed "The first Lady of Graffiti". La Vie Est Belle has become a statement repeated, written by Lady Pink in the graphic, urban lettering that has always peppered her work. The bottle is adorned with fuchsia pink graffiti, which is echoed for the first time in the wings of freedom tied around the neck. The fragrance composition features sweet notes of blackcurrant, pear, iris, tonka bean, vanilla, praline, jasmine, patchouli and orange blossom.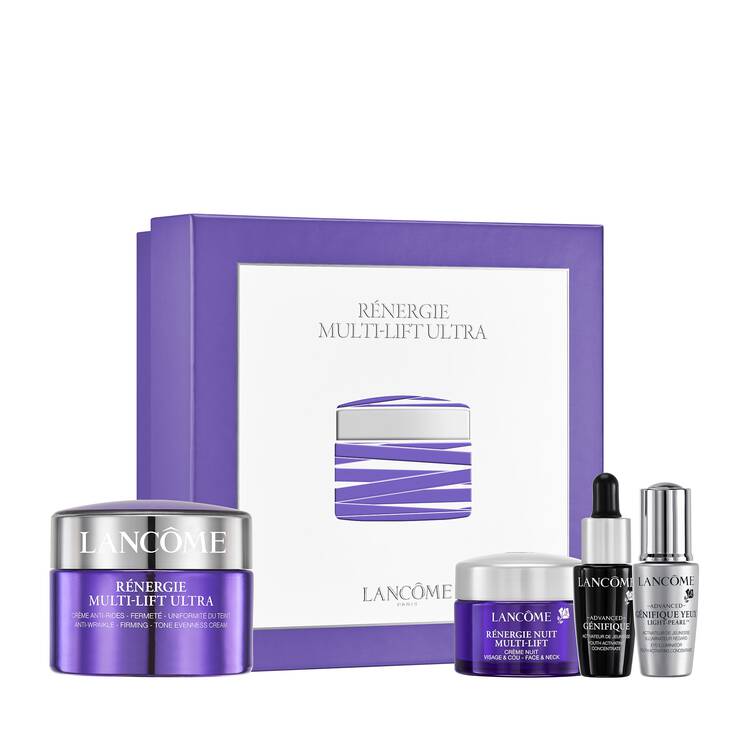 Lancome's Renergie Set features the Multi-Lift Ultra Day and Night Cream, a superior duo that boots radiance, plumpness and firmness. Formulated with anti-aging properties, the addition of the Advanced Genifique Serum and Eye Pearl redefines the skin for a youthful-looking appearance. This set is a perfect gift for Mother's Day.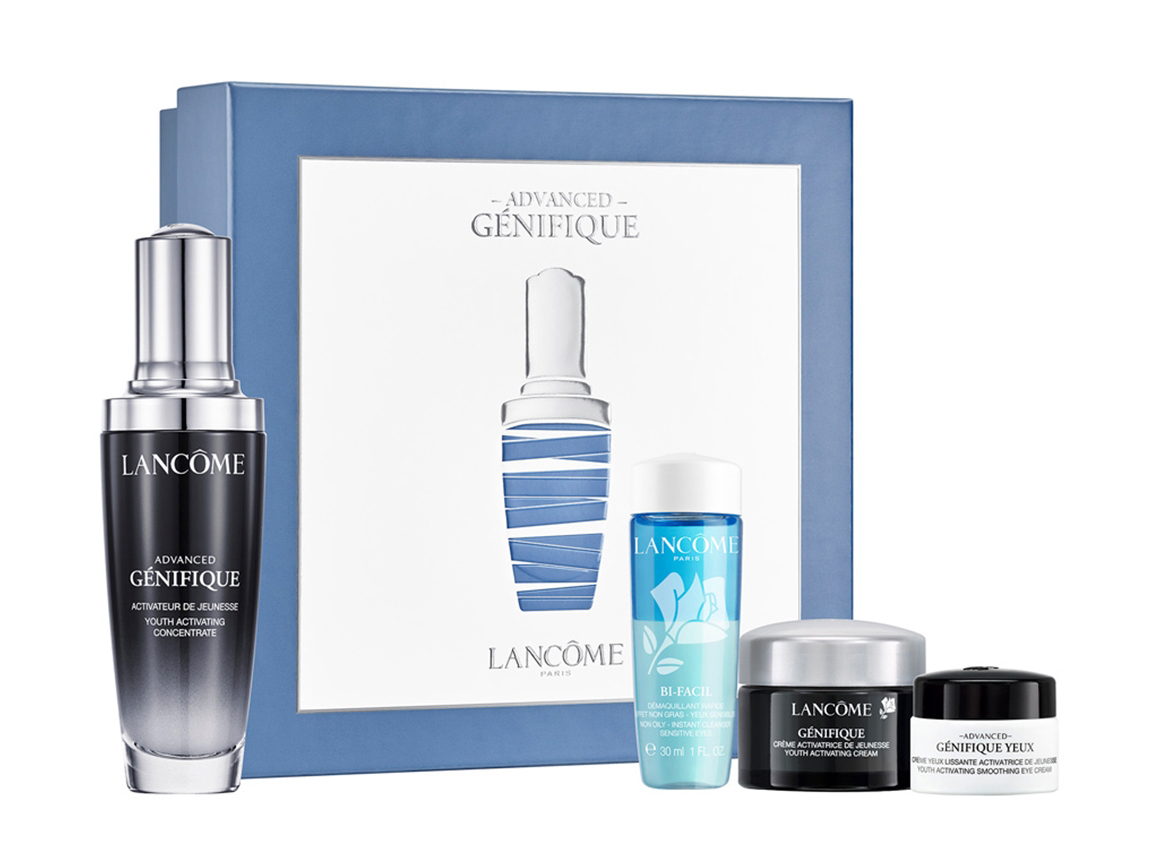 | | |
| --- | --- |
| This set contains: | 50ml Advanced Genifique Serum |
| | 5ml Genifique Eye Cream |
| | 15ml Genifique Cream |
| | 30ml Bi-Facil Instant Cleanser |
Lancome's Limited Edition Genifique Mother's Day Gift Set is the perfect pamper gift for your mum. This beautifully packaged Gift Set contains all the essentials.

It is also Skin Health Month in association with La Roche Posay so I have included a few items from their range in case you have a mammy (like mine) that is skincare mad!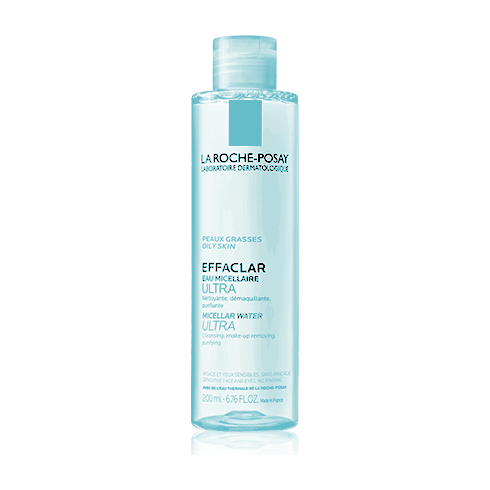 La Roche-Posay Effaclar Micellar Water Ultra gently cleanses the skin thanks to cleansing agents selected to respect sensitive skin. It eliminates impurities and excess sebum while leaving the skin clean and fresh. With soothing, anti-irritant La Roche-Posay thermal spring water. The skin is cleansed of impurities and excess sebum for a fresh feeling of clean skin.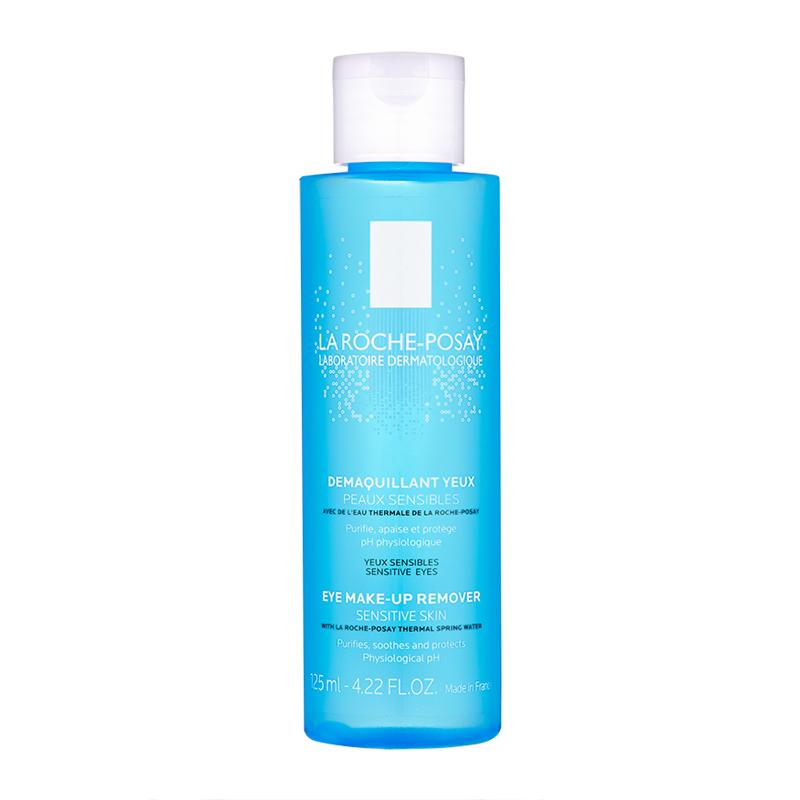 La Roche-Posay Physiological Eye Make-Up Remover gently removes make-up from sensitive eyes. The non-comedogenic and physiological formulation are the cleansing agents selected for optimal tolerance and high make-up removing power. It is a perfect make-up removal for sensitive eyes, with respect for their physiological balance. It purifies, soothes & protects the skin.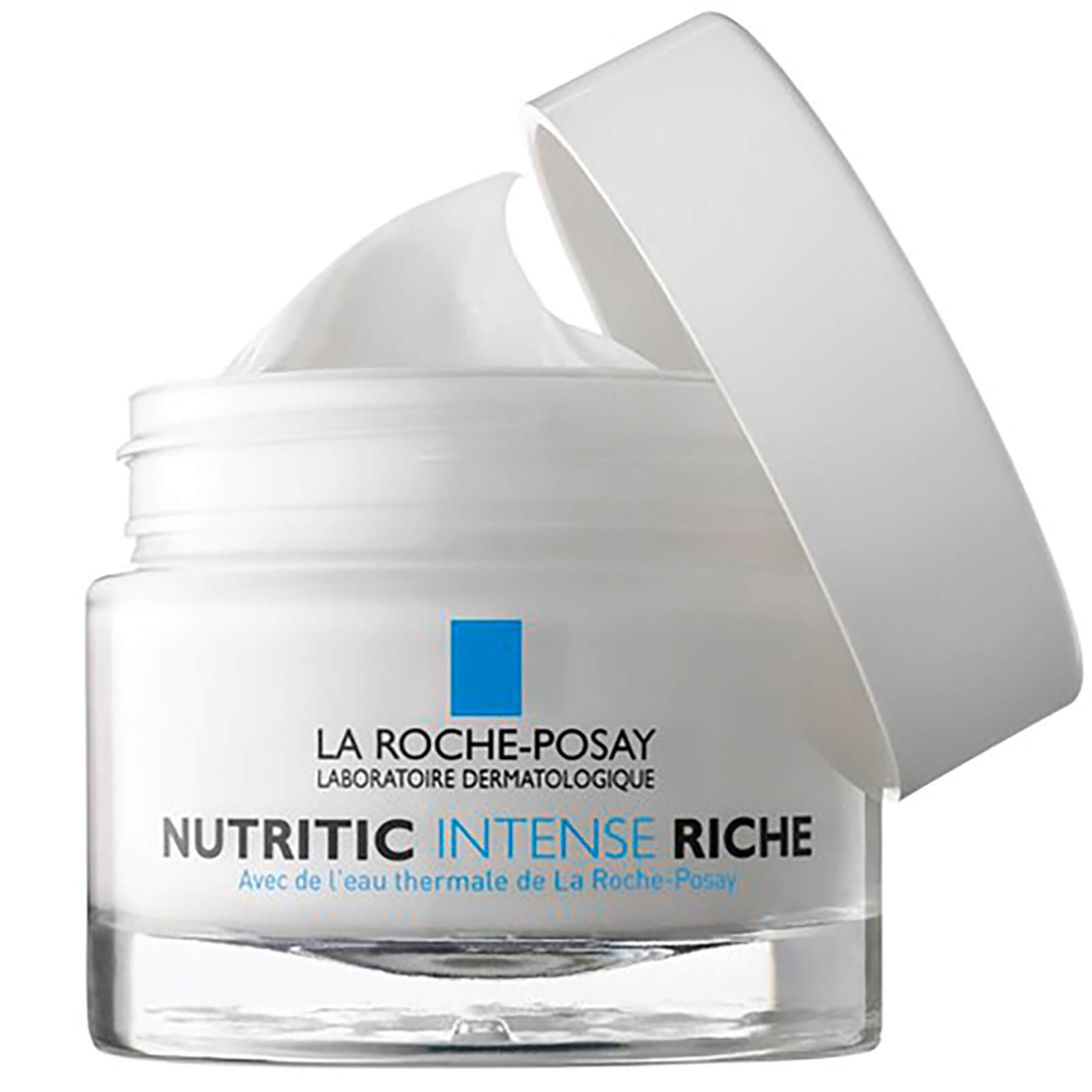 La Roche-Posay Nutritic Intense Rich is a generous and ultra-nourishing cream that intensely reconstitute superior layers of the epidermis. A new generation of lipids with proven efficacy on the synthesis of moisturizing factors, lipids and proteins essential to skin's comfort and protection. The face feels suppler, its freedom of expression restored. Comforted and soothed, skin is relieved of painful sensations: tightness, tingling, stinging.
Take care of each other and I hope that when I speak to you again next month, it will be on happier terms. Wishing you all a happy Mother's Day!
Emma
x