Hi everyone!
I can't believe this is my last blog post before Christmas! How are you all getting on with your shopping? I will be honest and say that I haven't even started mine yet – I keep buying everything for myself so #treatyoself might have to stop very soon haha.
Below I have created my Christmas Wishlist and you'll find everything from technology to make-up brushes. Magees have some amazing offers across the range, particularly for perfume and gift sets which is why I won't go anywhere else. Don't forget there is free ROI delivery on orders over €40 and also next day delivery for orders placed by 12 noon.
The Ellie Kelly lipkits would make a great stocking filler and the red shade which is called "cheeky" is an amazing colour – definitely my favourite out of the 3! There is a high shine gloss that comes with the lipstick and I like to wear it on its' own for days when I have minimal make-up on.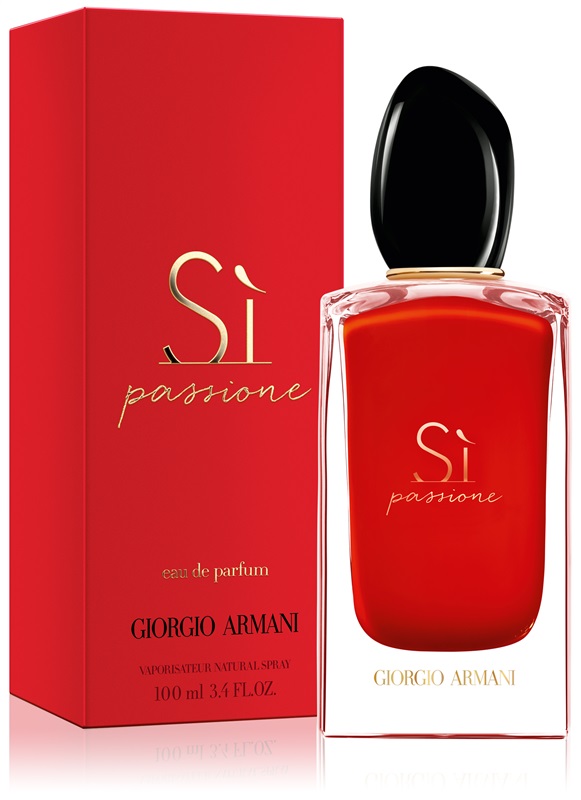 If you know someone who is a perfume fanatic like myself, I highly recommend the Giorgio Armani Si Passione! The smell is just incredible and it lingers on your clothes which is great as it means a little will go a long way. I remember my mum bought me Armani Code one year for Christmas and it's still one of my favourites!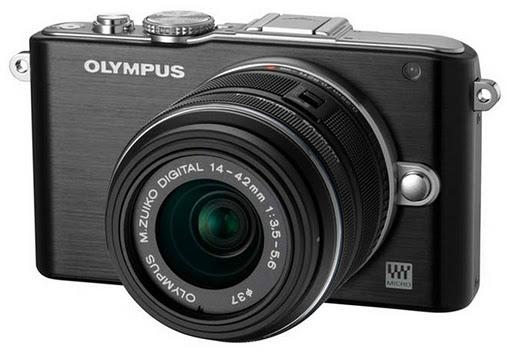 I really want to up my photography game this year for my blog and Instagram and think it's time to just bite the bullet and buy the Olympus Pen because I have been looking at it for so long now (I'm talking approx 2 years!) I have heard so many people rant and rave about the brand and it's nice and compact too which is very handy for travelling or popping in your handbag.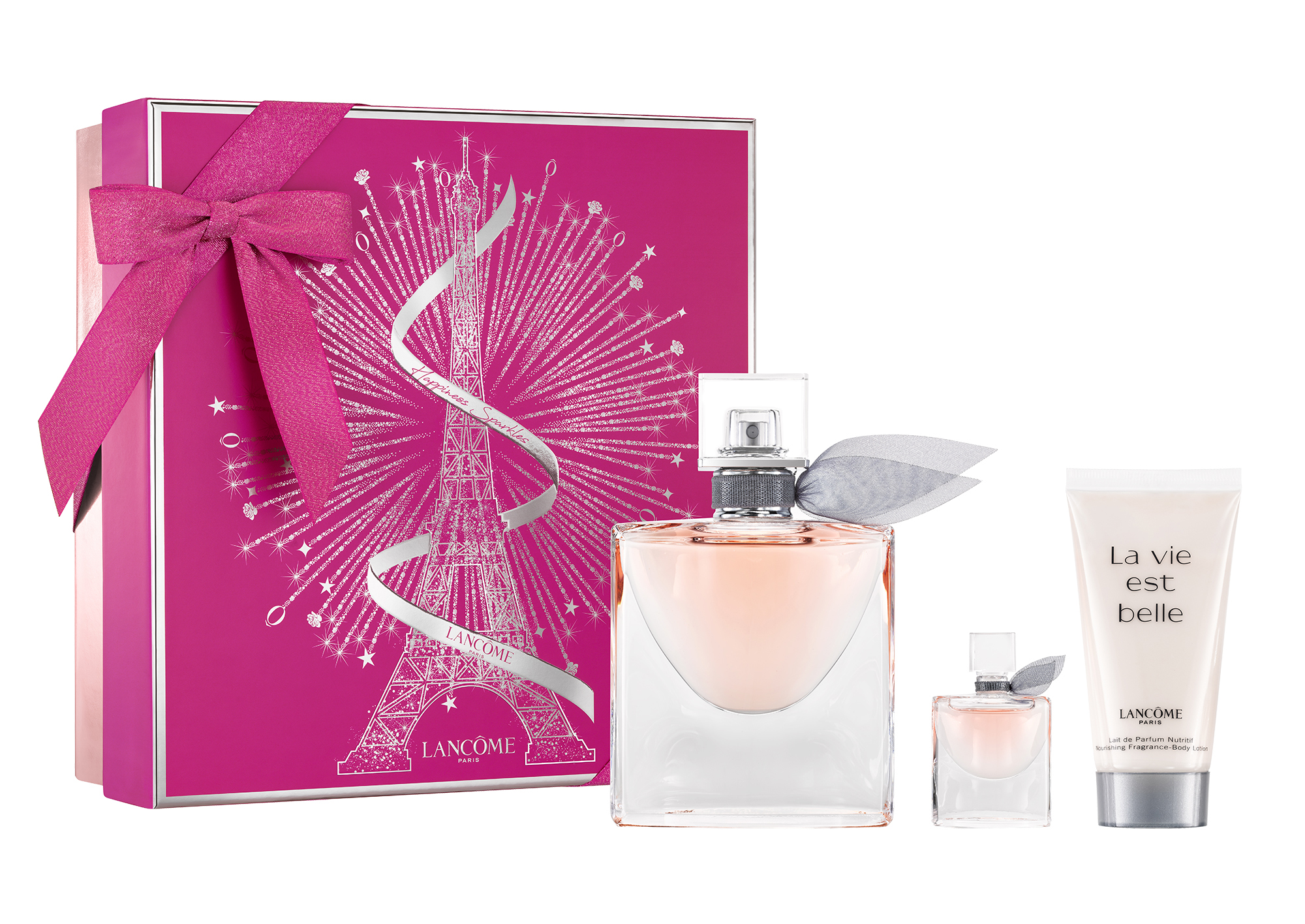 Hands down one of my favourite perfumes that I never get sick of wearing is La Vie Est Belle. Although, I spray that much I tend to make those around me feel sick haha. I actually received a set like this one Christmas and it was brilliant because you have your full sized perfume, a miniature one to pop in your handbag and then the fragranced body lotion which is amazing after a shower or bath.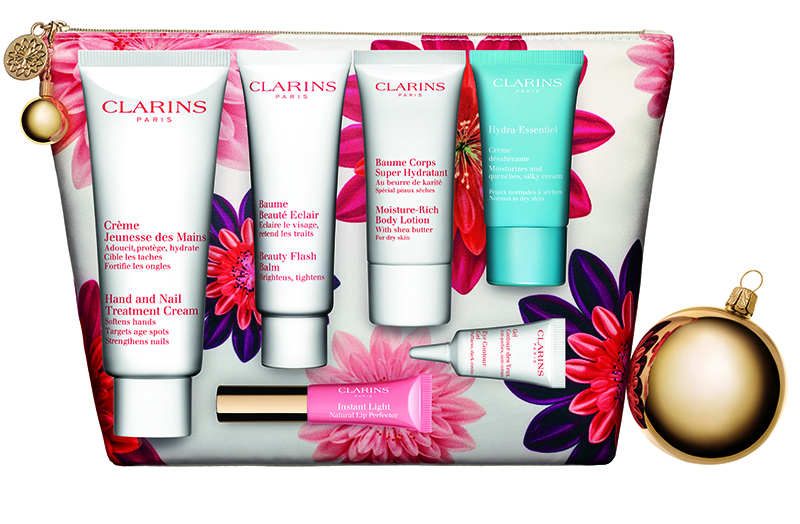 This Clarins weekend essentials gift set caught my eye as I loved the look of all the contents. It is an exclusive gift set that contains all of your essentials to hydrate, protect and boost radiance. There's the Hand & Nail Treatment Cream 100ml, Beauty Flash Balm 50ml, Moisture Rich Body Lotion 30ml, Hydra Essentiel Moisturiser 15ml, Hand & Nail Treatment Cream 30ml, Eye Contour Gel 3ml and Instant Light Lip Perfector. I also love when gift sets come in beautiful wash bags as you can re-use them time and time again.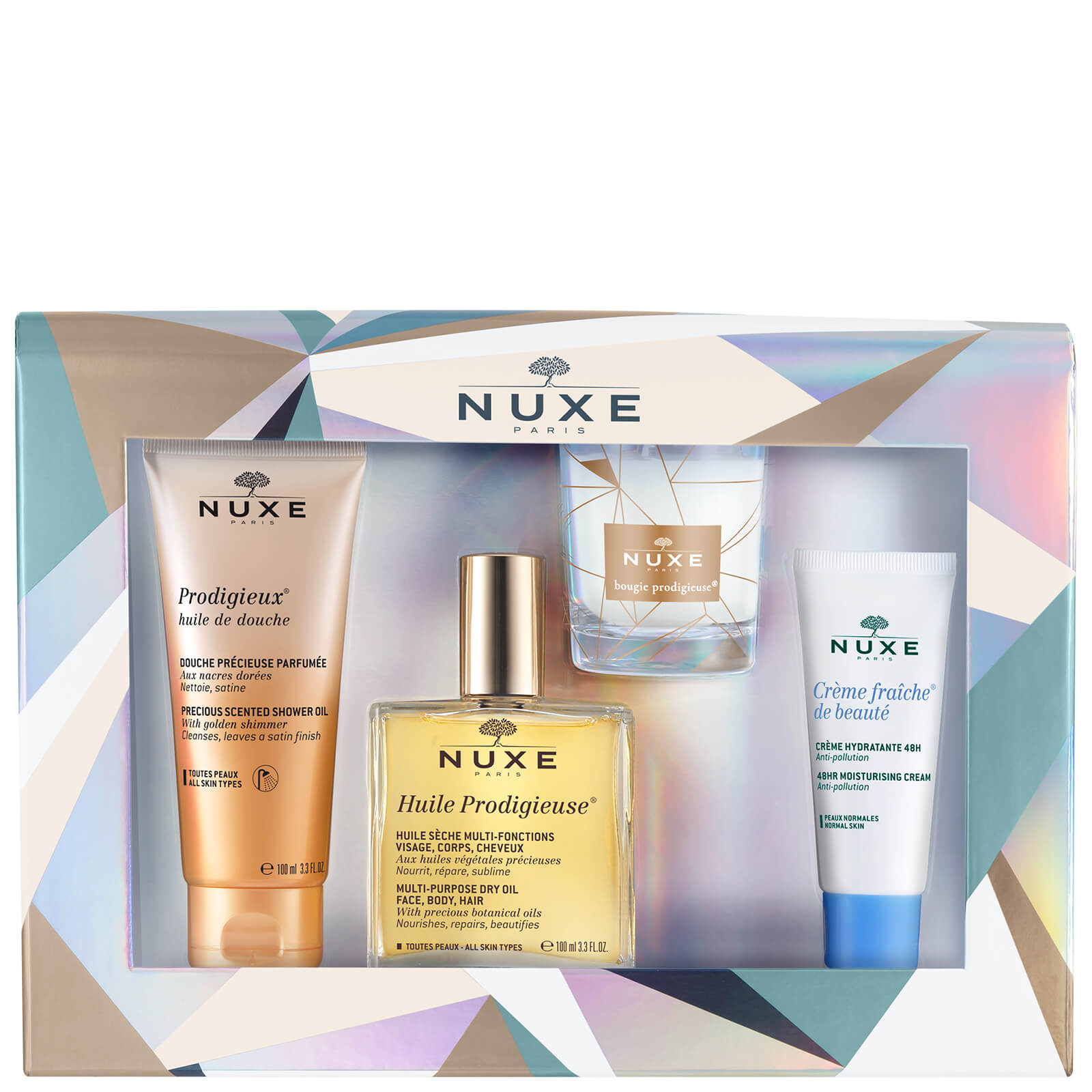 Nuxe is a brand that I have heard so much about and also spotted so many people using on Instagram. Not only do you get 3 products, but there is also a candle in the set aswell! The set is designed to give an at home spa experience which sounds as though it would be amazing after a long day!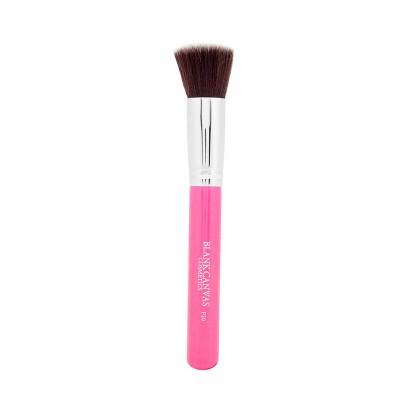 Another great stocking filler is the Blank Canvas f20 kabuki brush. This is amazing for applying foundation and it has been named as one of the best foundation brushes on the market. It is very reasonably priced and any time I have bought one, I always got a lot of usage out of it.
If you still have a few people to tick off your list, I hope this provided some inspiration and if all else fails when shopping and you can't make up your mind who to buy for – do what I do and buy for you! 😉
Wishing you all a magical Christmas filled with fun, food, sips, health and happiness!
Until January,
Emma
x