Hi everyone! I can't believe it has been a month since my blog post. Hope you are all well and looking forward to the weekend. It looks like the good weather is back which is amazing! Doesn't it make such a difference to everyone's mood?! Long may it last ☺
I looked at the list of potential posts we could do for this blog and decided to go with top 5 handbag beauty essentials as I think it is something that all ladies can relate to. Personally, I know that I cannot leave the house without my make-up bag. When I am out and about, it tends to be long days and I like to know that I have a few go to items in my make-up, should I need them. Everyone will be different in terms of what they like to use on a daily basis so I have included the products I can't live without and hopefully you find something new!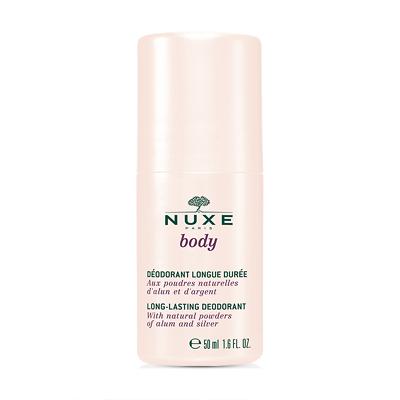 It might seem a bit obvious starting with this but the one thing I definitely cannot leave the house without is deodorant! I normally use either Dove or the Nuxe body stick pictured above. What I like is the fact it doesn't leave any white marks on your clothes and it also smells lovely.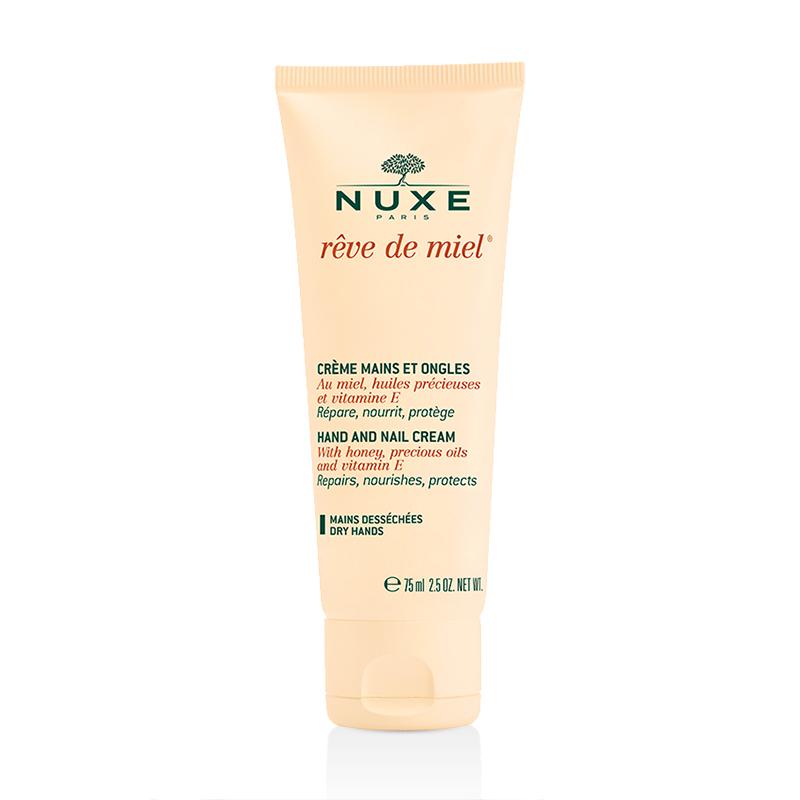 As I wear tan all year round, my hands tend to get quite dry and that is why I always carry a little hand cream in my bag. I also like to apply it every night before I go to bed. This cream from Nuxe smells AMAZING! Once any product smells nice, I am sold! 😍 It's non greasy and always leaves my hands feeling really soft so that's why I love it.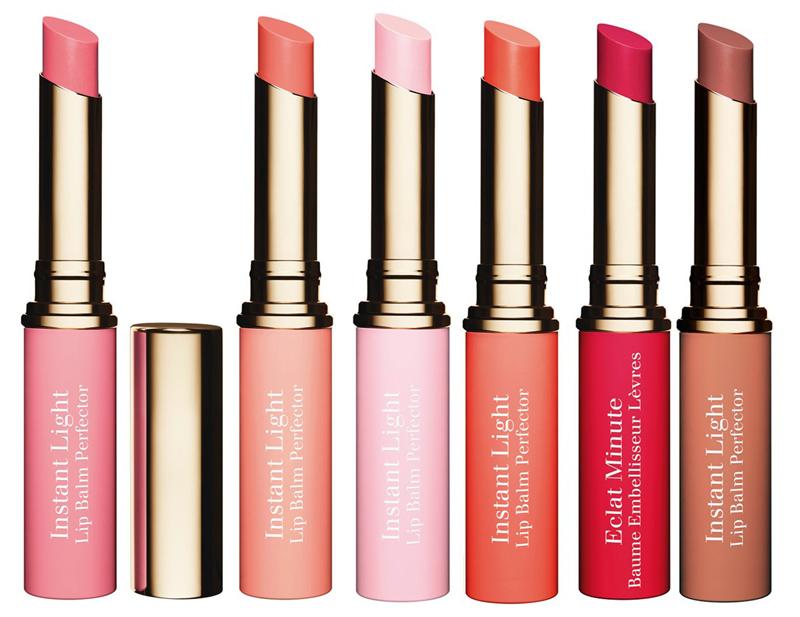 I'm sure many of you have heard of the Clarins Instant Light lip balms before, but if you haven't, they are brilliant. A little bit more expensive compared to your normal lip balm but I find Clarins to be a great brand and that's why I don't mind spending a little extra – they also last a long time so you are getting value for money. I like the fact they also add a little colour/high shine to your lips and there is a wide selection of colours available as you can see above.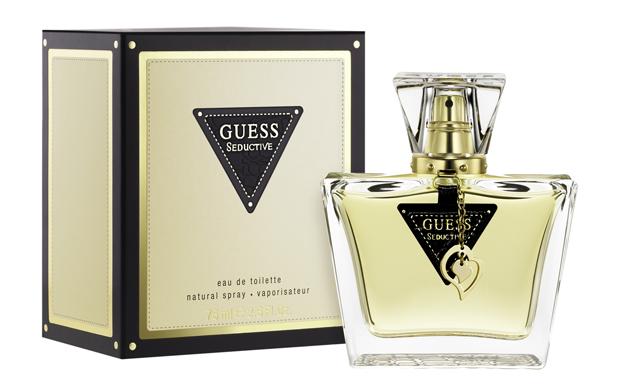 I am a huge fan of perfume. I go through it like no tomorrow and that is probably due to the fact that I also spray it like no tomorrow! The GUESS Seductive is one of my favourites as I like quite a sweet scent.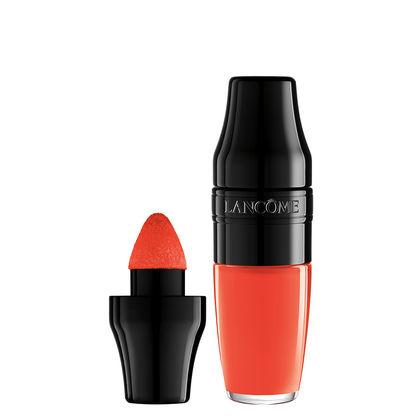 Have any of you tried the Lancôme Matte Shaker Liquid lipsticks? They are brilliant! Normally I like to go for a little bit of a shine on my lips but when it comes to lipstick, I always go for a matte look. A few matte lippie's can be quite drying on the lips but I found these to be perfect throughout the day and thankfully my lips didn't have that chapped look! Really handy for throwing in your bag as they are so tiny.
It's said that you're never fully dressed without a smile and although I do believe that to be true, I also say that a slick of lippie never a goes a miss either 😉 Enjoy the weekend!
Until next time,
Emma
x