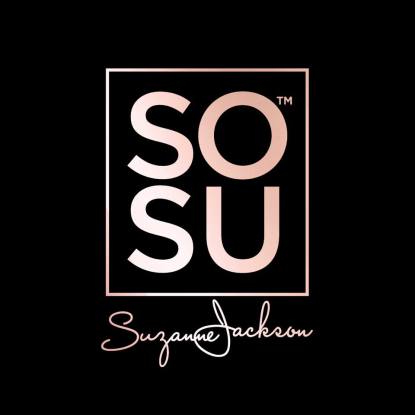 Hi everyone!
How are we all? It is SO hard to believe that we are entering into September now on Sunday. That basically means it's nearly time to put up the Christmas tree, yes?! I think my favourite part of a new month is a new start and not to mention, out with the summer clothes and in with the autumn woolies!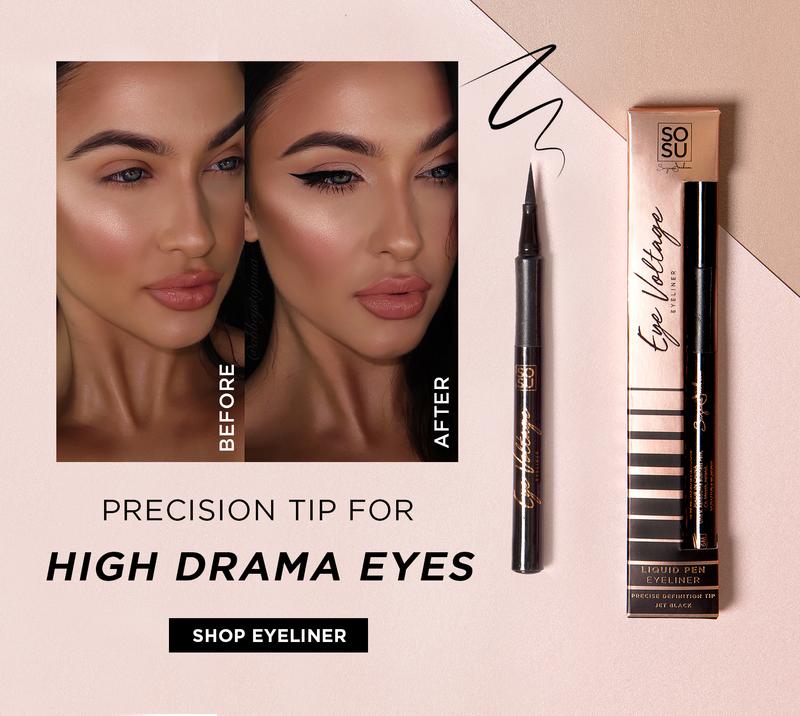 For this month's post, I'm showing you the SoSu Eye Voltage Eyeliner which is another new stellar product that they have released. Now, I am no expert when it comes to applying liquid eyeliner – I can do just about the basics but I know that so many are ahmazing and their wings/flicks are as sharp as a knife so, kudos to you! I need something that makes application as seamless as possible & this eyeliner pen made life a lot easier thanks be to heavens!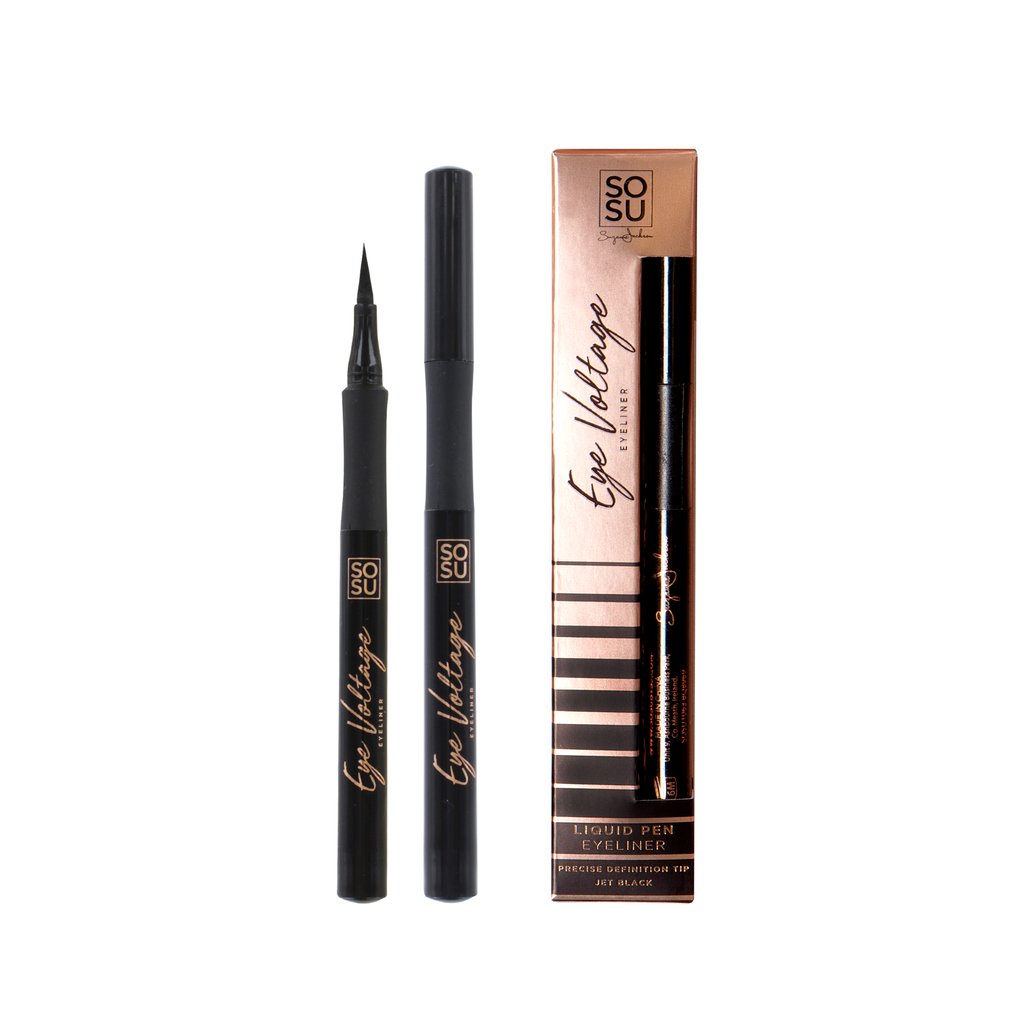 I know it's difficult in a blog post to get across how it applies etc so keep an eye on my social channels this week as my sister has offered to apply it on me and I can video the process so that you'll get a better idea. In a nutshell, what I did love was how easy it is to apply and also how intense the colour was. I'll pop some info on the liner below so that you can read a little more on it.
This Liquid Eyeliner Pen delivers a solid, jet black, intense look for high drama eyes. With it's smudge proof, quick drying and easy to use formula, Eye Voltage Liquid Eyeliner Pen ensures a smooth and controlled application resulting in the perfect wing with minimal effort and maximum effect.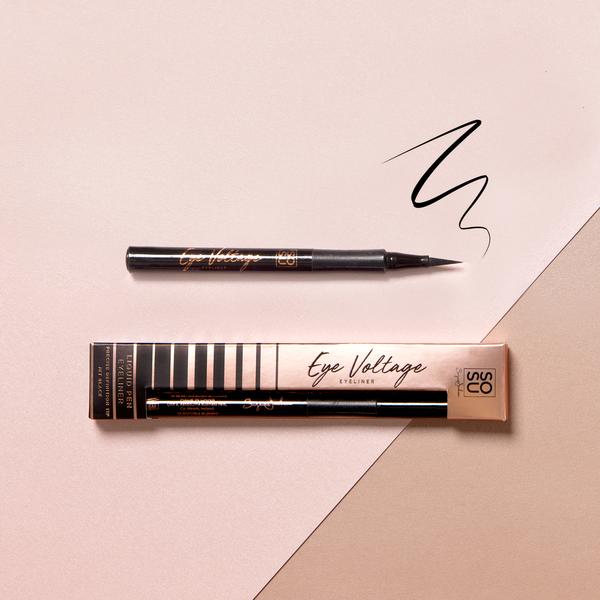 Create timeless and classic flicks and lines that beautifully define and enhance your eyes.
* Super fine, flexible precision tip
* Smudge proof
* Easy to use
* Smooth formula
* Fast drying
* Intense black colour
* Long lasting results
* Matte grip for controlled application
The eyeliner is available to buy online & in store at Magees so if you try it, let me know how you get on!
Until next time,
Emma
x