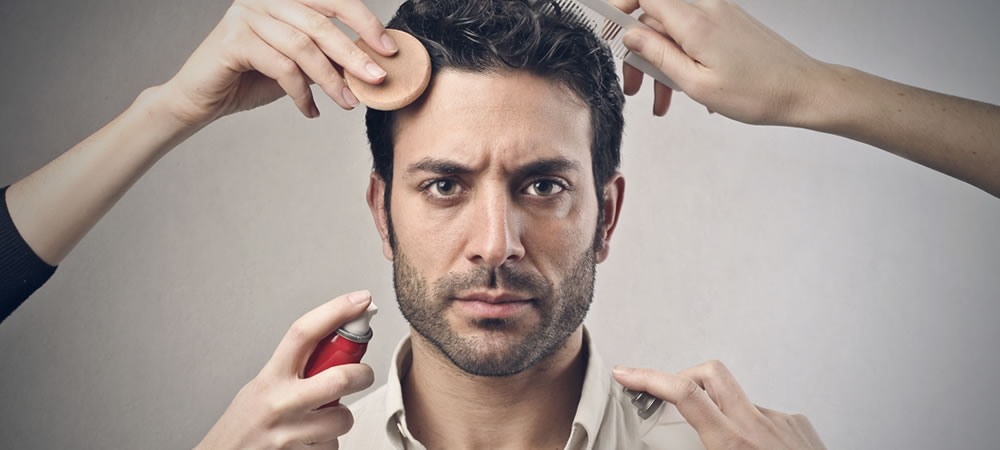 How to Keep your Man's Skin Glowing
Finally! Finally Irish men are taking care of their appearance and looking after themselves. This includes snappy dressing, sleek hair care and excellent skin-care routines. Chic barber shops are popping up everywhere and tending to the hipster coiffures and the edgy beards of today's millennial male. Young Irish men are now pampering, treating themselves to facials and massages and generally buffing and preening. They are paying special attention to their complexions. Grooming is booming. There are many new products, moisturisers, cleansers, lotions and eye creams on the market, specifically targeted for man skin. It seems that guys are going for waxing, massages and facials. Some are looking for an ultra-shapely brow and other are getting an eyelash tint and wrinkle fillers. If there is a beauty treatment available for women, then it is now available for men. Gender equality in all things! This is all good news for the female of the species as a well groomed guy is much nicer to snuggle up to and the old spray of Lynx and a slick of Brylcreem just will not cut it anymore.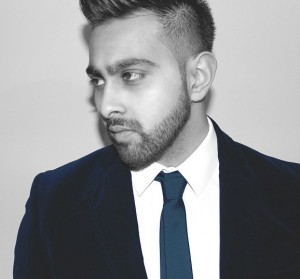 Of course not all men are embracing the new manly pampering. Many are happy to slosh generic brand shower gel on their nether regions and spray something violently flammable and gaggingly potent deodorant on the underarms and call themselves ready. If your treasured male significant other needs to be led gently down the road of David Beckham style grooming, we have some very simple suggestions for you. Because, let's face it ladies, you may just have to introduce your man to the best on the market to prevent him from using your own precious skin products. (Hide them-quickly!)
A gift of a manly looking all round skin care product is a very good place to begin. The Clarins Men's weekend essential pack is a wonderful starter, as it has an exfoliating cleanser, moisturiser balm, smooth shave gel and anti-fatigue eye serum in a classy navy manly bag.  It is the perfect introduction to a skin care regime that he will thank you for in his soft and smooth, twilight years. Let him know that it is time to be man-kind. Why not treat him to a simple face pack once or twice a week?  Provided none of the lad's calls to the door when you are in full mask, things should go pretty well. Joint pedicures could be a fun date. However, it may be a good idea to leave the tackling of thorny issues, like nose and ear hair and the uni-brow to a later date. Best not to rush things too much. Easy baby steps on the road to good male self-care.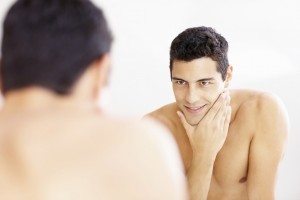 Good shaving products are a great way to introduce skin protection and care. Once the lads see the improvement brought by your shared tender care, there will be no going back. Of course, exercise, good nutrition and hydration are the most important in everyone's skin care routine and this is no different for the guys too. But, when break-outs and razor burn cause problems, gently introduce the Clarins Men's Super Moisture Balm and the Smooth Shaving Foam Gel. The soothing after effects will far outweigh any reluctance on the part of your manly mate.
Ireland is not as advances as our European counterparts when it comes to the popularity and purchasing of male skin care and beauty products. Thankfully this is rapidly changing and is due in no small part to Ireland's sexy sports stars like Tommy Bowe, Jamie Heaslip and Conor McGregor. These beacons of manhood are leading the way with super smooth grooming.  With a little gentle persuading the fathers, sons, brothers and lovers of Ireland will be soon embracing the manicures, pedicures and the cleanse, tone and moisturise regime of the super groomed. C'mon ladies, let them know they are worth it!