At Magees Pharmacy, we love, love, love the wonderful Clarin's range of skin care products.
We love them so much that we want to share with you, our loyal customers, and a special promotional event featuring the Clarin's luxury skin care range. Alongside our excellently priced Clarins products, we are offering a Free Gift with the purchase of 2 Clarins Products, (one to be skincare).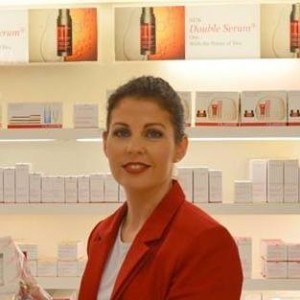 We will also welcome Clarins beauty expert, the lovely Fidelma Kelly, for delightful and informative store demonstrations and one to one consultations. The unique opportunity for some lucky clients to enjoy a free one to one session will be greatly coveted and are strictly by prior appointment only. Fidelma will give lots of advice and lovely tips on looking after your particular skin type and on which makeup would suit you best! Sit back, relax and enjoy discreet professional advice to enhance your natural beauty. If you wish to enjoy an exclusive consultation, we strongly advise booking early. (Details below),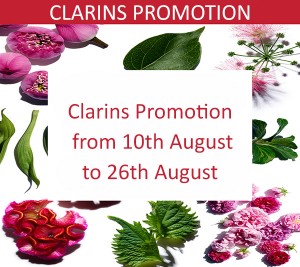 This Clarins promotional event is very exciting for us, as the Clarins brand has been synonymous with excellence in skin care for many years. The French luxury cosmetic company earned its glowing reputation by offering the very best in plant based, opulent products that have stood the test of time. This prestigious range of skin care products combines leading edge technological advances and years of beautician's experience in their uest for perfectly flawless skin and make up. The range continually introduces new and innovative products to please a loyal and discerning clientele. Their popularity amongst beauty guru's, has made Clarins the number one skincare brand in Europe and as always, we are delighted to welcome them to Magees in Letterkenny.
The Clarins' promotion is a wonderful event for all of us at Magees. We fully appreciate the high quality and effectiveness of the products and we are delighted to welcome Fidelma Kelly, from the Clarins Team, to bring us right up to date on the latest products and treatments. It is good to say thank you to our loyal customers.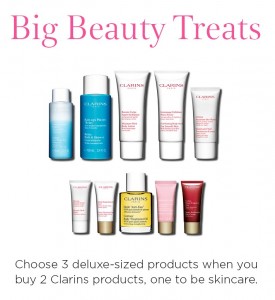 Free Gift: Choose 3 Deluxe Sized Products when you Buy 2 Clarins Products, one to be skincare.
Drop in anytime during the Promotion  
Clarins Beauty Expert, Fidelma Kelly will conduct Demonstrations and Free one to one Consultations in store 16th -19th August
Booking Essential 074 9121409